12 Month Calendar Printable - 12 Paper Crafts Evergreen Calendar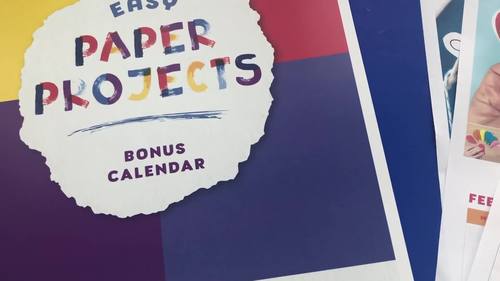 ;
What educators are saying
Cute crafts and a calendar that pairs well with the Easy Paper Projects book (which we own and love) but also stands on its own. Thank you!
Description
I have created a special calendar to celebrate the launch of my new Easy Paper Project book for kids and thought it would make fantastic monthly craft resource for the classroom too. This is an evergreen calendar - so you only pay for it once and then easily adapt the calendar to fit the year you are currently in (You can even start using it now). The idea is simple - each month gives you space for diary notes, as well as a month related themed craft to make that month with your students.
The crafts are concise version of crafts available either in the new book or on the Red Ted Art website OR for sale on the Teacher Pay Teachers store (these retail at $2 a piece on TPT).
Normal Red Ted Art worksheets cost $2, here you get 12 (slightly more concise) ones for a total of $7. So less than 60cents each!! Enjoy!!!
In this printble you will get:
* Cover page, and back page providing book information
* 12 pages - which include a concise craft - bold, bright, colourful images + a calendar to update to the year you are in!
* All crafts are PAPER CRAFTS using paper and maybe some stationery items (e.g. paper clips, string) or recyclables (e.g. cardboard tube)
* Each month has a craft that suits that month e.g. polar bears in January, Hearts in February etc.
* The crafts give you new skills and techniques (e.g. paper concertina's, basic origami, how to make simple gift boxes), than can then be adapted for other seasons
The calendar can be printed in whatever size you wish. Large or small - depending on printers available to you and wall space! We love the A3 size. Though A4 looks great too. Print on paper, glossy paper or card!
Once you purchase this calendar you can use it year in year out. Print it for yourself, your students or give it as a crafty gift to a friend.
Teaching Duration
30 minutes
Report this resource to TPT