1st Grade Cumulative Language Arts Review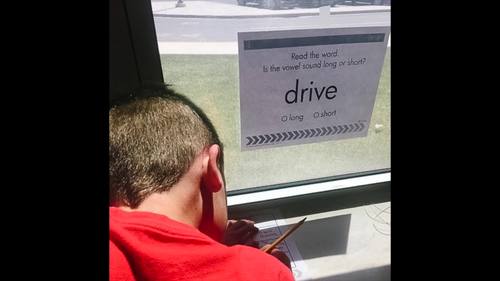 ;
What educators are saying
Sometimes, you just need a little help by the end of the year. This was perfect for what I needed! I'll absolutely use it again next year.
Wonderful review of 1st grade standards! Colorful and easy to use! Kept my students engaged! Thank you!
Description
A get-up-and-move language arts review that 1st graders love! Review the important ELA concepts of 1st grade in this engaging, around the room cumulative review activity.
Includes:
30 common core aligned math questions (includes both color AND black and white versions) to post around the room
Each question is labeled with its core standard
Student record sheet
Answer key for student record sheet
60 slide Powerpoint for reviewing the questions and answers
Independent practice skill sheet or quiz
Answer key for skill sheet/quiz
Post the questions around the room. Each student has a record sheet and wanders the room answering questions. Once everyone is finished, gather up the questions and go through them one at a time as a class. Either hold up the questions or use the review powerpoint to go over the questions together.
This activity gives you priceless feedback about which areas of the core need revisiting before the big TEST!
Need to review math skills too? 1st Grade Math Review also available!
You may also be interested in:
=====================================================
Join our Facebook Group to see more about this program and ask questions!
Connect with us! • Second Story Window • Facebook • Twitter • Pinterest
=====================================================
Report this resource to TPT