1st Grade Math Curriculum | Math Assessments & Math Intervention | Full Year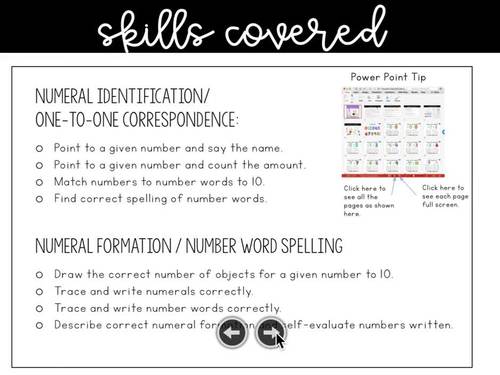 ;
1700 pgs + over 1000 google slides
What educators are saying
I am using these for whole group lessons. I love that kids and I can just present them on the board and write on them.
Simple and easy to follow for first graders, and lots of different options. Plus, everything is so cute. Thank you!
Products in this Bundle (15)
showing 1-5 of 15 products
Bonus
Welcome, Binder and Google Links
Description
This 1st Grade Math Curriculum & Math Assessment Bundle has everything you need to teach math skills & strategies for a FULL YEAR! This comprehensive math resource includes both PRINT & DIGITAL formats for 1400+ lessons. Each unit begins with introducing simple concepts and builds to become more complex as you progress through the 14 math units. Each unit also includes a skills review at the end. The lesson format is easy to follow and includes a teacher prompt on each page making it easy for teacher helpers to work with students or parents to help their own child. This extensive math practice resource makes it easy to differentiate to meet the individual needs of your students. 
This huge math curriculum bundle also includes a 350+ page math intervention & assessment binder for quick assessments and student progress monitoring. 
⭐️BONUS: Your download ALSO includes links to add the DIGITAL VERSIONS of every activity to your Google Slides - over 1000 slides to use for distance learning or digitally in your classroom!
Whether you are using this resource for whole group math instruction, math warm-ups or in math centers in the classroom, your 1st grade students will love these engaging and interactive math practice activities to help them master their math skills. 
⭐️Make sure to check out the extensive PREVIEW to get an idea of what is included in this 1st Grade Math Curriculum & Assessment Bundle⭐️
This 1st Grade Math Curriculum & Math Assessments Bundle is perfect for
Whole group math lessons 
Small group math lessons
Math warm-ups
Morning work
Math exit tickets
Quick math assessment
Math centers & stations
Math practice
Math intervention & support
Homework
Substitute Teachers 
✅ Included in this 1st Grade Math Curriculum & Math Assessment Bundle
Math Assessment & Intervention Binder - 1st grade
350+ Math Intervention & Math Assessment pages for all of the above skills
 (85 pages)
Number identification
Number  writing & formation
Number words
One to one correspondance
(50 pages)
Subitize using finger
Dice
Numerals 
Subitize with ten frames
Tally marks
Subitize with Number words
(115 pages)
Counting numbers 1-100
Number recognition 1-10
Counting on
Counting back
Missing numbers
Skip counting by 2's, 5's & 10's
(120 Pages)
Odd / Even
Greater Than / Less ThaN
(122 pages)
Addition with pictures
Addition using Ten Frames
Number Line Addition
Matching Addition problems to correct answer
Decompose Numbers to 12 using pictures and matching math equations
3 Digit Addition with strategies

Drawing pictures
Doubles
Near doubles
Friends of 10
10 Frames & 20 Frames
Number lines
(55 pages)
Subtraction using pictures
Number Line Subtraction
Subtract using Ten Frames
Subtract Half using Doubles
Multiple choice subtraction
Subtraction - use your own strategy
(160 pages)
Add & Subtract using Ten Frames, Twenty Frames, dice, counting on to add and subtract
Adding single digits to double digits
Adding groups of 10
2 digit addition 
Subtracting single digits from double digits
Subtracting groups of 10
2 digit subtraction
(125 pages)
Groups of 10 plus leftovers
Represent numbers using Base 10 blocks
Expanded form - Ones, Tens 7 Hundreds
Expanded form equations
Addition  with & without regrouping
Subtraction with & without regrouping
(92 pages)
2D & 3D Shapes
Patterns
Symmetry
Fractions
(70 pages)
Joining / Adding To
Separation / Taking Away
Comparing
Missing addend
3 addends
(115 pages)
Telling Time to hour and half hour
Money 

Identify coins
Counting coins

Calendar
Data & Graphing
Measuring Length
Weight - pounds, ounces (includes grams & kilograms)
(100 pages)
100 chart
Number writing
Number words
Odd & Even
Place Value
Doubles
10 Friends
10 Frames
Number Bonds
Adding 10's & 1's
Make 10
Double digit addition
Double digit subtraction
(100 pages)
50 & 100 cHART
Addition & Subtraction
Commutative Property
Near doubles
Math rules for adding 0, 1, 2, 3
Double digit addition
Double digit subtraction
Multiplication
Division
(100 pages)
❤️ 1st Grade Math Curriculum & Math Assessment Teaching Ideas & Tips
10 Minute Math: Keep this math file on your computer desktop for quick and easy access and mini math practice sessions. 
Math Workbooks: Just print any of the pages to create a math practice workbook. Easy to differentiate for student needs.
Math Intervention & Math Assessment Binder: for quick and easy intervention and assessment.  Just print, place math sheets in plastic protectors and keep them in a binder. Save yourself tons of time! 
Prefer using PDF formats? No problem! Simply save the PowerPoint file as a PDF. It's simple to do : Choose File > Export > PDF Format. However, don't forget that you can also print the PowerPoint pages in the usual way!
========================================================
**NOTE: A similar bundle is also available for READING INTERVENTION.
Daily projectable lessons to walk you through lessons on letter names and sounds, phonemes, phonics, guided reading strategies, sight words, sentence formation and comprehension. Click below to see it!
READING INTERVENTION and DAILY WARM UPS (650+ pages)
========================================================
:
Please read through this collection of the most common questions:
• Question: What are Paperless Math Lessons?
Answer: They are colorful slides that are meant to be projected onto any whiteboard to discuss with your class. They are "paperless" because you can practice over 1300 activities without printing a single page! They are powerpoint pages that you can navigate easily to find what you need. Use them to introduce new concepts, practice together as a group, invite students to come up to fill in missing answers on the white board, or even print the pages out if you would like to!
• Question: Can the pages be printed out?
Answer: Yes! You can print any of the activity pages to use a printables, workbooks or mini-review packs to take home. The files are Power Point, so just print the pages you want by selecting them, then print as usual. These are great for targeted practice and intervention.
• Question: Are they editable?
Answer: Several of the units do include editable versions at the end of the unit, when possible. Since these slides are in Power Point format, just double click on the blank areas of the editable pages and type in your own numbers!
Editable units are: Unit 7, Unit 10, Unit 13 and Unit 14
• Question: How will I know they are improving math skills?
Answer: Use the Math Intervention Binder that is included with this bundle. Grab your Math Intervention Binder and choose the intervention pages that match the warm-up activities you are working on. I keep mine on a table so I can call students over whenever I have a few extra minutes. Summative reviews are included at the end of most units which can be printed out and used as assessments or end of unit tests.
• Question: Are the Math Units available alone?
Answer: The Paperless Math Units are not available without the Math Intervention binder because it is included for free when you purchase the bundle - it's so valuable to have both for quick intervention and assessment!
Intervention Binder (350 pages)
• Question: How much will I save with the bundle?
NOTE: These are NOT interactive slides, so you do NOT need an interactive smartboard to use these as they are not designed for smartboards.
A genuine THANK YOU to those who have left feedback or emailed me to say how you will by using these resources. I love to hear about it!
Would you like TPT credits to use on future purchases? It's easy!
Go to your My Purchases page on TPT, and you'll see a spot to give feedback. Each time you do, TPT automatically adds credits to your account that you can apply towards future purchases!
These are POWERPOINT or PDF files along with Google Slides links. Please ensure you have the correct programs to open and use them. If you have any trouble with downloading or printing, please read the help on this page: https://www.teacherspayteachers.com/Help
If you still need troubleshooting, please email support@teacherspayteachers.com and the TPT tech team will be happy to help you.
Larger bundles may be collected in a ZIP file. You can read more about this type of file by clicking HERE.
Would you like to see a huge list of similar resources all on one page?
Just click the category below that you'd like to browse:
⭐️  Click to see all SOCIAL SKILLS resources.
⭐️  Click to see all ART resources.
⭐️  Click to see all MATH resources.
⭐️  Click to see all FREE DIRECTED DRAWING VIDEOS resources.
⭐️  Click to see all SENTENCE BUILDING resources.
⭐️  Click to see all PHONICS AND READING resources.
If you have any questions or concerns, please email me directly at whimsyworkshopcreations@gmail.com
Please read my TOU first as many questions are answered there.
Whimsy Workshop Teaching Terms Of Use
*Commercial purposes such as Outschool are not permitted.
You can see ALL clip art and early literacy sets organized in one place by clicking Whimsy Workshop Teaching -- simply choose a tab at the top of the page to explore!
Don't miss out on free and discounted resources by keeping in touch!
Click HERE to follow my store for early bird pricing on new resources!
Teachers Pay Teachers Notifications
Access to:Newsletters and Free Resource Library
-Susanna
Whimsy Workshop Teaching
***************************************************************************************
Please read my TOU first as many questions are answered there.
Whimsy Workshop Teaching Terms Of Use
Copyright ©Whimsy Workshop Teaching, Inc. All rights reserved by author. This product is to be used by the original downloader only. Copying for more than one teacher or classroom use is prohibited. If you know of other teachers who wish to have their own copy, you can click on extended licenses during the checkout process (at reduced prices), or email the product link to colleagues so they can purchase their own legal copy and receive any updates in the future.
This product may not be distributed or displayed digitally for public view. Failure to comply is a copyright infringement and a violation of the Digital Millennium Copyright Act (DMCA). Clipart and elements found in this PDF are copyrighted and cannot be extracted and used outside of this file without permission or license. Intended for classroom and personal use ONLY. *Not for commercial purposes such as Outschool.
************************************************************************************************
Total Pages
1700 pgs + over 1000 google slides
Report this resource to TPT
Standards
to see state-specific standards (only available in the US).
Tell and write time in hours and half-hours using analog and digital clocks.
Organize, represent, and interpret data with up to three categories; ask and answer questions about the total number of data points, how many in each category, and how many more or less are in one category than in another.
10 can be thought of as a bundle of ten ones - called a "ten."
The numbers from 11 to 19 are composed of a ten and one, two, three, four, five, six, seven, eight, or nine ones.
The numbers 10, 20, 30, 40, 50, 60, 70, 80, 90 refer to one, two, three, four, five, six, seven, eight, or nine tens (and 0 ones).