1st Grade Math Task Cards & Review - Early Finisher Activities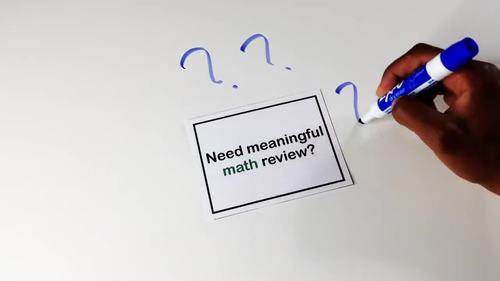 ;
What educators are saying
I would not be able to make math stations work without this resource! It is perfect for independent work. I also love that allows my students to choose and feel successful!
This allowed my students to be more engaged. This was a great way to help students work independently when they were done with their work. This was by far one of my favorite items!
Products in this Bundle (10)
showing 1-5 of 10 products
Also included in
The Math Centers Mega Bundle for 1st grade is a surefire way to get your kids to practice and review important math skills. ★★ Newly updated to include Back to School centers to review counting skills from kindergarten.★★This massive resource includes 3 of my best selling bundles:1) Ready-Set-Play M

Price $68.00

Original Price $93.75

Save $25.75
Description
Math task cards aligned to the Common Core Math Standards with a variety of question types. Yes, this bundle has it all!
Save 20% when you purchase this bundle.
In this pack, students are exposed to several question types (Ex. Multiple Choice, True or False, Multiple Response, Fill in the Blank, etc) that require critical thinking and math reasoning skills. Having a variety of questions helps prepare students for benchmark tests, district assessments or state test.
I know that every minute of the instructional day is precious. There is never enough time to do it all. These cards were designed to provide a quick and easy way for your students to practice math skills throughout the school day. They are easy to assemble. Simply print, cut and go! Oh, and don't forget to put a ring on it!
Flip and Go Math Cards are a fun alternative for students to practice math standards and strengthen mathematical concepts. Most importantly they can be easily integrated into your daily routine.
▁▁▁▁▁▁▁▁▁▁▁▁▁▁▁▁▁▁▁▁▁▁▁▁▁▁▁▁▁▁▁▁▁▁▁

What are other 1st grade teachers saying about this product?
These are great and extremely versatile. Have used them in a station, whole class review and make up work. - Jennifer C.
"Love these. Really get students thinking and a great way for them to really think about the concept. They provide a way to improve their depth of knowledge" - Montessori Minded
"All I can say is wow! I love these. Perfect for 10-minute​ fillers, math talks, small group and whole group! - beccahd
▁▁▁▁▁▁▁▁▁▁▁▁▁▁▁▁▁▁▁▁▁▁▁▁▁▁▁▁▁▁▁▁▁▁▁
◎◉◎◉◎◉◎◉◎◉ 4 Resources You Will Also Love ◎◉◎◉◎◉◎◉◎◉
✔︎ Digital Math Games - Whole Class or Small Group Fun! Learn more HERE.
✔︎ 1st Grade Mega Centers - Small Group Printable Activities. Learn more HERE.
✔︎ Digital Number of the Day- Build number sense all year. Learn more HERE.
✔︎ 120 Chart Math Warm-Up - Build number sense within 120. Learn more HERE.
▁▁▁▁▁▁▁▁▁▁▁▁▁▁▁▁▁▁▁▁▁▁▁▁▁▁▁▁▁▁▁▁▁▁▁
When Can I Use Flip and Go Math Task Cards?
They can be used to reinforce math skills:
• during small group time or math centers
• during whole group lessons as a warm up or closure
• for morning work with students that need practice with a specific math skill
• for early finishers that need extra practice with a specific math skill
• for playing math games like SCOOT
▁▁▁▁▁▁▁▁▁▁▁▁▁▁▁▁▁▁▁▁▁▁▁▁▁▁▁▁▁▁▁▁▁▁▁
Looking for a step-by-step system to launch math centers?
Click here to learn about Math Centers 101
▁▁▁▁▁▁▁▁▁▁▁▁▁▁▁▁▁▁▁▁▁▁▁▁▁▁▁▁▁▁▁▁▁▁▁

Product Printing Information:
This is a digital file. If you need help opening or printing the file, please refer to tech help within TpT or here for support printing the file.
▁▁▁▁▁▁▁▁▁▁▁▁▁▁▁▁▁▁▁▁▁▁▁▁▁▁▁▁▁▁▁▁▁▁▁

Customer Tips:
How to get TPT credit to use on future purchases:
Please go to your My Purchases page (you may need to login). Beside each purchase you'll see a Provide Feedback button. Simply click it and you will be taken to a page where you can give a quick rating and leave a short comment for the product. Each time you give feedback, TPT gives you feedback credits that you use to lower the cost of your future purchases. I value your feedback greatly as it helps me determine which products are most valuable for your classroom so I can create more for you. ☺
Be the first to know about my new discounts, freebies and product launches:
Look for the green star next to my store logo and click it to become a follower.
▁▁▁▁▁▁▁▁▁▁▁▁▁▁▁▁▁▁▁▁▁▁▁▁▁▁▁▁▁▁▁▁▁▁▁
Report this resource to TPT
Standards
to see state-specific standards (only available in the US).
Tell and write time in hours and half-hours using analog and digital clocks.
Count to 120, starting at any number less than 120. In this range, read and write numerals and represent a number of objects with a written numeral.
Understand that the two digits of a two-digit number represent amounts of tens and ones. Understand the following as special cases:
Compare two two-digit numbers based on meanings of the tens and ones digits, recording the results of comparisons with the symbols >, =, and <.
Add within 100, including adding a two-digit number and a one-digit number, and adding a two-digit number and a multiple of 10, using concrete models or drawings and strategies based on place value, properties of operations, and/or the relationship between addition and subtraction; relate the strategy to a written method and explain the reasoning used. Understand that in adding two-digit numbers, one adds tens and tens, ones and ones; and sometimes it is necessary to compose a ten.