20 Team Building Socially Distant Games and Activities Build Classroom Community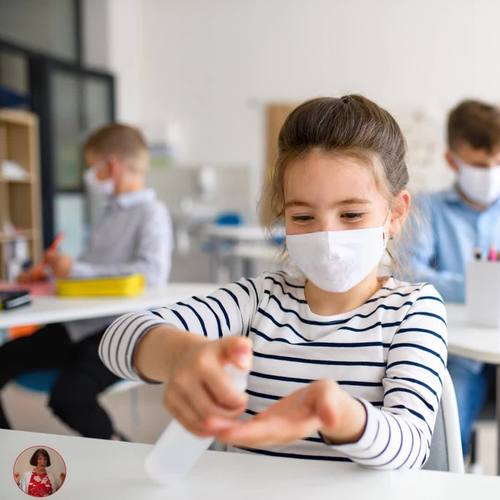 ;
What educators are saying
My students are really enjoying the different activities. I like to use them during morning meetings as well as whenever we have a few minutes to spare.
So many great ideas for socially distant team building games. It's so hard to find activities that allow students to have fun but also stay safe, and these fit the bill!
Also included in
Here's a chance to get to know your learners, as they get to know themselves, either in class or remotely! Plus, the children will be practicing reading and writing skills as well, as learning to work as a team and getting comfortable with each other.Why use Back to School Team Building, Ice Breaker

Price $16.50

Original Price $30.99

Save $14.49
Description
Although the worst appears to be over, we still need to be careful of certain contagious viruses and diseases! This is a set of games and activities designed for elementary students to learn to work together, even with the restrictions of social distancing and possible remote learning These can be used during morning meeting, after-school clubs, and summer camp. Plus, they can be adapted to fit many lessons during the school day!
One of the most important skills for children to learn is getting along and respecting their own community. With this in mind, I've written up some old favorite games, some that I've made up, and some that friends have shared with me.
This set of 20 games will keep your students busy, happy, and working together. for months! Each game lists materials needed, group size, age level, purpose, and specific instructions. Most games only take a few minutes, so it's easy to weave them into classroom time. Some games can even be woven into the curriculum! Many teachers like to laminate their favorite games, and put them on a ring for easy reference.
This resource has 20 different games, listed with materials, age groups, purposes, and instructions. Each game is listed in color as well as black and white for easier printing. The resource also includes a self-assessment, which can be used on occasion to have children think about how they are doing their job with teamwork.
Be sure to download the preview file to better understand what is contained in this resource.
Go to your My Purchases page. Beside each purchase, you'll see a Leave a Review button. Simply click it and you will be taken to a page where you can give a quick rating and leave a short comment on the product.
Each time you give feedback, TPT gives you feedback credits that you use to lower the cost of your future purchases.
Feedback is greatly appreciated, and helps sellers create better resources!
*************************************************************************************************************
Be sure to click on the green ★ to follow me for updates and announcements of new resources!
*************************************************************************************************************
Designed by Sally of . elementarymatters@gmail.com
♦ If you like what you see here, see my social media .
Teaching Duration
Lifelong tool
Report this resource to TPT