2023 Book Madness Bracket - New Voting cards included!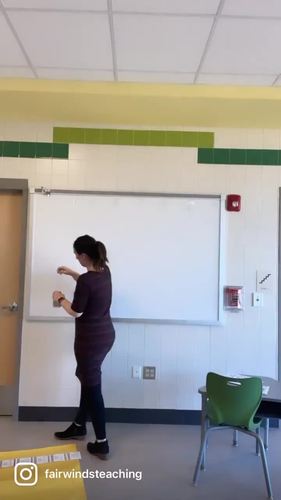 ;
What educators are saying
My library students really loved this. I posted it in the hallway so students could watch the progress as classes voted.
I was looking for a visual for a March Madness reading tournament, and this product was perfect. I was able to edit and get the exact bracket I needed.
Also included in
Basketball Bundle - Book Madness & Addition and Subtraction Activities - 65+ slides on how to transform your classroom into an a Basketball/March Madness adventure OVERNIGHT! Everything you need for an addition and subtraction themed math day! Detailed directions with pictures and links to purc

Price $10.40

Original Price $13.00

Save $2.60
Description
2023 March Madness Book Bracket - New pink option!
March Madness runs from the beginning of March to April!! Or use it year round for a book competition! Everything is ready to print out and use in your classroom tomorrow or start a virtual or digital bracket with your kiddos online! Print these out on white or colored card stock and cut them out to use. This will be updated each year for FREE! **2017- 2022 still available
Want an Amazon list of all the books selected for this year, 2023 books!
Want last year's list?? 2022!! >> https://amzn.to/3pjqzCE
☠ ARGG! ☠
Welcome to Fair Winds Teaching! I hope you enjoy this product, if you have any questions or concerns, please let me know!
Includes:
☞ Completed bracket with 16 book titles (2017 - 2023 lists)
☞ Blank bracket
☞ Two Different Brackets available (non-fiction vs. fiction & blank)
☞ Bulletin Board Title (4 color options - orange, teal, pink and white)
☞ Bulletin Board Bracket Headers
☞ Black and White available for less printed ink
☞ Editable voting cards and slips of paper (voting signs included)
------------------------------------------------------------------------------------------
Get TPT credit on all of your future purchases:
If you Provide Feedback on this product, TPT will give you credits that you can use for future TPT purchases. You will be asked to give a rating and provide a short comment about this product. I truly value your feedback and would love any suggestions you have. Thank you!
GET SOME BRACKET IDEAS!
CLICK HERE to read my blog post on this years bracket!
Love Brackets? Try out my Poem in Your Pocket Bracket
CLICK HERE to check out our Poem in Your Pocket Bracket, will be updated with new poems each year for FREE!
Be in the KNOW! "Follow Me" at the top of my page to be the first to know when I am having sales, doing giveaways, adding new products and giving away FREEBIES!
Social Media:
Blog: Fair Winds Teaching
Twitter: @FairWindsTeach
Instagram: FairWindsTeaching
Facebook: /Fairwindsteaching
Pinterest: /FairWindsTeach
YouTube: /C/CaseyJeffers
Clip Art & Font credit:
Teaching Duration
Lifelong tool
Report this resource to TPT
Standards
to see state-specific standards (only available in the US).
Ask and answer such questions as who, what, where, when, why, and how to demonstrate understanding of key details in a text.
Recount stories, including fables and folktales from diverse cultures, and determine their central message, lesson, or moral.
Describe how characters in a story respond to major events and challenges.
Ask and answer such questions as who, what, where, when, why, and how to demonstrate understanding of key details in a text.