21st Century Math Projects - All OF THE PROJECTS! -- Middle & High School PBL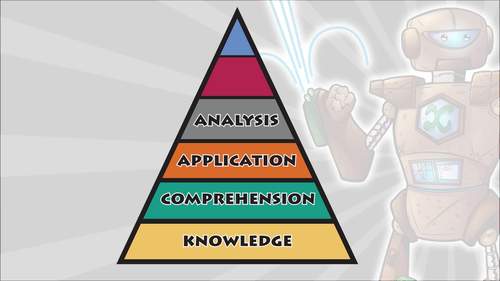 ;
Includes Google Apps™
This bundle contains one or more resources with Google apps (e.g. docs, slides, etc.).
Products in this Bundle (104)
showing 1-5 of 104 products
Description
The project is the core of what I have built my classroom around. Scaffolding learners to real world projects. This bundle includes the 105+ math projects I have written. This is over 2,700 pages of content.
21st Century Math Projects each scaffold through an authentic context and math skill building to a final product, simulation or culminating activity. They are designed to be modular and you break them apart to use just a single activity or together as a full themed unit. This bundle includes all of my 21st Century Math Projects, which span from 3rd grade to Calculus. This bundle does not include any of my other resource types, just the projects.
If you bought everything separately it would cost over $580 and I am putting it up for $395 so that's over 30% off.
I have each of these items advertised separately. You can save time and money, and get them all in one order. Feel free to ask my any questions. This is the list of items in the bundle:
Want some more activities?
•CSI Investigations – All of Them
•Whodunnits -– All of Them – (9-12)
•Whodunnits -– ALL OF THEM – (3-8)
Need an Entire Curriculum?
•21st Century 3rd Grade –- the Entire Curriculum
•21st Century 4th Grade –- the Entire Curriculum
•21st Century 5th Grade –- the Entire Curriculum
•21st Century Pre-Algebra –- the Entire Curriculum
•21st Century Algebra –- the Entire Curriculum
•21st Century Geometry –- the Entire Curriculum
•21st Century Algebra 2 / Pre-Calculus –- the Entire Curriculum
For more tips, tricks and ideas check out the Clark Creative Education Blog
And join our community where I post ideas, anecdotes, elaborations & every once in a while I pass out TPT gift cards! And jokes! I do jokes too!
Clark Creative Education Facebook Page
Terms of Use
This product includes a license for one teacher only for personal use in their classroom. Licenses are non-transferable, meaning they can not be passed from one teacher to another. No part of this resource is to be shared with a colleague or used by an entire grade level, school, or district without purchasing the proper number of licenses. If you are a coach, principal, or district interested in transferable licenses to accommodate yearly staff changes, please contact me for a quote at teach@clarkcreativeeducation.com
This resource or answers to the questions may not be uploaded to the internet where it is publicly available in any form including classroom/personal websites, network drives or student Prezis (can be made private), unless the website or app is password protected and can only be accessed by students.
Thank you for respecting my work!
Report this resource to TPT