2nd Grade Grammar Worksheets & Anchor Charts for Language Arts Common Core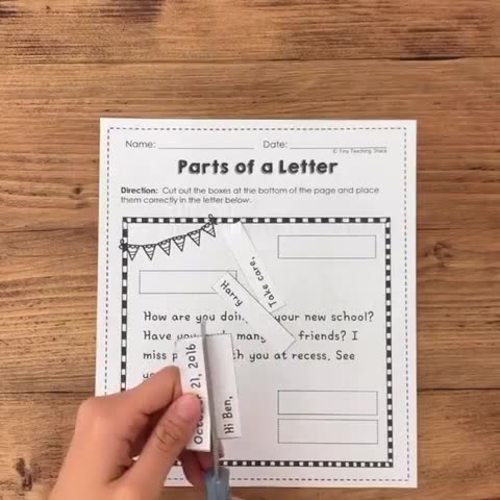 ;
Easel Activities Included
Some resources in this bundle include ready-to-use interactive activities that students can complete on any device. 
Easel by TPT is free to use!
Learn more
.
What educators are saying
I'm so glad I bought this bundle. It includes everything that I need. It's not silly cut and paste worksheets but work that I can easily tell if a student understands the concept or not.
My students loved this resource! They had so much fun that they didn't feel like they were learning!
Products in this Bundle (20)
showing 1-5 of 20 products
Description
Are you looking for a new way to improve your language arts lessons? This bundle of grammar worksheets is perfect for 2nd grade ELA and it hits most of the 2nd grade Common Core Language Standards. These printables require no prep and come in handy when supporting lessons.
This grammar bundle includes most of the grammar topics that should be addressed in 2nd-3rd grade classrooms such as collective nouns, prefixes and suffixes, verbs and irregular verbs, simple and compound sentences, synonyms/antonyms, contractions and much more! Support your language arts lessons with these quick supplemental grammar worksheets. 
Included in this grammar bundle for 2nd grade ELA:
⭐️Simple and Compound Sentences
⭐️Adverbs
⭐️Nouns- common, proper, possessive
⭐️Verbs- action, linking, helping
Using these resources is EASY! Use these in your 2nd grade ELA lessons as classwork, homework, literacy stations, early finishers, assessments, and even small group instruction! 
Your students will gain independence and improve their language arts skills immensely with this extensive bundle of grammar worksheets! Alongside the grammar worksheets, are anchor charts/posters that can be placed in literacy centers, student notebooks or on the wall of your classroom.
❤️ Extra details about this 2nd grade ELA grammar bundle:
There are anchor charts / posters that are included in each packet which can be placed in a literacy center or in a student's grammar notebook. 
There are plenty of grammar worksheets that focus on each topic, so students should have enough opportunity to solidify their learning. The level of difficulty increases throughout the packet so teachers can easily differentiate according to the students' levels.
The printables are designed in a kid-friendly way and are very straightforward. 
A lot of the pages come with an example or a reminder of the concept on top of the page, which helps students understand and complete the worksheets independently.
You can also bind these into books!
What are teachers saying about this grammar bundle?
⭐️⭐️⭐️⭐️⭐️ "I wanted to update my review after using this resource for the past year.  This has been such a useful purchase.  I found I could use it with upper elementary students too as I work with kids with learning disabilities. This was well organized, so I was able to find the items I needed quickly.  The lessons are engaging and easy to use.  I particularly love the prefix and suffix sections. It was one of my most used resources that I have purchased off of TPT." - Sheri H.
⭐️⭐️⭐️⭐️⭐️ "Perfect for intro, practice, or station activities.  Just exactly what I needed to make lesson planning less stressful and also ensure my kiddos are getting what they need to succeed." - Amy A.
⭐️⭐️⭐️⭐️⭐️ "This bundle is amazing. I love the way the posters display the skills and my kids have so much fun with the worksheets. There are so many to choose from for each skill. Great product!" - Gabrielle M.
Are you going digital?
Your students might love these Second Grade Grammar Boom Cards to go with these worksheets. These are self-checking digital task cards, and just like Teachers Pay Teachers, sign up is free.
❤️ Check out these other AMAZING Grammar Resources:
Check out these engaging Math Resources:
This work is licensed under a Creative Commons Attribution-NonCommercial-NoDerivatives 4.0 International License.
Report this resource to TPT