30 Science Experiments PLUS Science Journal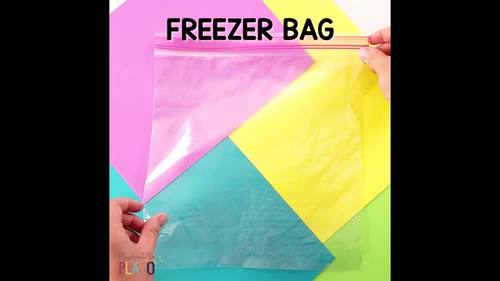 ;
What educators are saying
I used this resource with my son during distance learning. It was easy to use and he enjoyed all the activities.
Science is one of my favorite subjects, so I am always looking for more ways to include it in my kindergarten classroom. Thank you for such a large variety of experiments.
Also included in
Inspire kids to LOVE science with this mega bundle of science units! It's jam packed with easy prep, engaging experiments teaching kids about weather, outer space, force and motion, the 5 senses, plant life cycle, and so much more.The science bundle is perfect to use for whole class lessons, small g

Price $50.00

Original Price $73.00

Save $23.00
Description
Science just got a whole lot easier to add into your lesson plans! These hands-on, super cool science experiments are surprisingly easy to set up and use common supplies like baking soda and vinegar.
PLUS, this set includes a no prep science journal that goes along with the 30 jaw dropping science experiments so kids can easily keep track of their results.
GETTING STARTED
Most of the activities use common household supplies that you likely already have lying around like salt and ice but, to help ensure you're ready for all 30 experiments, the pack includes a supply list you can print off and take with you to the store.
ALIGNED WITH NEXT GENERATION SCIENCE STANDARDS
If you need to find a science experiment for a certain NGSS, simply find the standard on the handy reference sheet and pick one of the experiments that fits.
SCIENCE JOURNAL
And to help young scientists keep track of their results, you'll get a kid-friendly, no prep science journal with black and white and full color covers.
EXPERIMENTS INCLUDE
-->The Disappearing Egg Shell
-->Walking Water
-->Tornado in a Jar
-->Flying Tea Bags
-->Magic Balloons
-->Disappearing Skittles
-->Dancing Raisins
-->Volcano in a Jar
-->Rainbow Milk
-->Candy Chromatography
-->Water Cycle in a Bag
-->Crystal Names
-->Fireworks in a Jar
-->States of Matter Balloons
-->Dying Flowers
-->Fluffy Soap
-->Shining Pennies
-->Fishing for Ice
-->Sink or Float
-->Little Sprout House
-->Making Grapes
-->Lava in a Cup
-->Running Pepper
-->Sink and Float Oranges
-->Will it Melt?
-->Peppermint Fireworks
-->Sunscreen Science
-->Is it Magnetic?
-->Phases of the Moon
In one simple download, you'll have more than 30 awesome science experiments plus a no prep science journal at your fingertips. Get ready for some serious science fun!!
CUSTOMERS ALSO LOVE
--> STEM Build Famous Landmarks Challenge
FOLLOW ALONG
Click the Green ★ to follow my store and get notifications of new product launches and freebies!
EARN TPT CREDIT!
I hope you love your activity pack!
Did you know that you can receive credit toward future TpT purchases by reviewing this product?
Take a moment to leave a review on the product page or click "My Account" --> "My Purchases".
JOIN OUR COMMUNITY!
--> Instagram
--> Pinterest
--> Facebook
Report this resource to TPT