3rd Grade Math Centers - with Printable and Digital Math Activities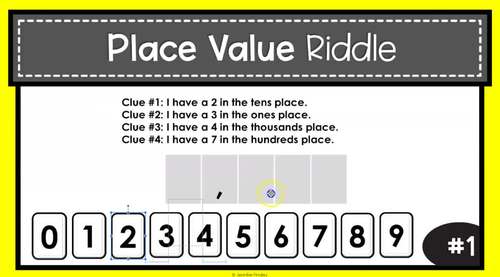 ;
Zip

Google Apps™
Includes Google Apps™
This bundle contains one or more resources with Google apps (e.g. docs, slides, etc.).
What educators are saying
I used this to give my virtual students options while working from home. Easy to use and very well thought out!
My kiddos have loved these so far. I was looking for some new center ideas for math and these are perfect!
Products in this Bundle (9)
showing 1-5 of 9 products
Also included in
Do you want your math stations and guided math centers done for the year? This 3rd grade guided math centers bundle is the only resource you will need to have your math centers done for the year!Click here to see the 4th Grade Guided Math Mega Bundle.Click here to see the 5th Grade Guided Math Mega

Price $82.00

Original Price $133.75

Save $51.75
Description
This bundle includes 3rd Grade Math Centers for Every Common Core Standard! The bundle includes 125+ math centers (at least two centers for each standard) to allow you to differentiate and use these all year long.
Need another grade level?
Click here to see 4th Grade Math Centers.
Click here to see 5th Grade Math Centers.
This 3rd grade math center BUNDLE includes TWO sets of math centers:
standards-based variety math centers WITH digital versions
digital self-grading math practice via Google Forms
no-prep printable simple-to-use math centers
Set 1 - Standards-Based Variety Math Centers
This bundle includes these 3rd grade math center sets: (Click on each link to see a detailed preview with pictures of each math center!)
Check out the preview of each individual set to see ALL the centers included in this huge bundle.
Each printable math center includes a teacher notes page with a picture of the center in action, student directions, the center cards or pieces, recording sheets, and answer key (when applicable).
The digital math centers are available for use with Google Slides. Each digital math center includes a direction page with a picture of the center.
The content for the digital math centers is the SAME as the printable math centers. It has been modified for optimal digital use and engagement.
Set 2 - Digital Self-Grading Math Practice

3rd Grade Digital Math Practice - This resource includes self-grading digital math practice through Google Forms. There are over 50 math google forms for various 3rd grade math skills. *Added 2/16
Set 3 - No-Prep Math Centers - Print and Go!
These will NOT include digital versions. They are only available in printable format.
3rd Grade No Prep Partner Activities: This set includes 35 no prep printable math activities in all - each one set up in the same simple format.
3rd Grade No Prep Code Math Printables: This resource includes 18 math printables where the students will use engaging graphic codes to solve different equations.
3rd Grade Color-by-Answer Math: This resource includes 17 math printables where the students will solve math problems (computation) and use their answers to color in an image.
Using the Math Centers
These centers are perfect for guided math, math centers, small groups, tutoring, RTI, and more! They can even be used for engaging math homework or independent practice.
The digital math centers can be used for digital math centers or distance learning math lessons.
Make sure you grab the FREE Launching Math Centers Starter Pack with review centers to help you launch your centers. You can grab it by clicking here.
More 3rd Grade Math Activities
3rd Grade Math Choice Boards *Includes Digital Versions
3rd Grade Find the Error Math Tasks *Includes Digital Versions
3rd Grade Math Sorts *Includes Digital Versions
Report this resource to TPT
Standards
to see state-specific standards (only available in the US).
Tell and write time to the nearest minute and measure time intervals in minutes. Solve word problems involving addition and subtraction of time intervals in minutes, e.g., by representing the problem on a number line diagram.
Measure and estimate liquid volumes and masses of objects using standard units of grams (g), kilograms (kg), and liters (l). Add, subtract, multiply, or divide to solve one-step word problems involving masses or volumes that are given in the same units, e.g., by using drawings (such as a beaker with a measurement scale) to represent the problem.
Draw a scaled picture graph and a scaled bar graph to represent a data set with several categories. Solve one- and two-step "how many more" and "how many less" problems using information presented in scaled bar graphs. For example, draw a bar graph in which each square in the bar graph might represent 5 pets.
Generate measurement data by measuring lengths using rulers marked with halves and fourths of an inch. Show the data by making a line plot, where the horizontal scale is marked off in appropriate units-whole numbers, halves, or quarters.
Recognize area as an attribute of plane figures and understand concepts of area measurement.