4th Grade Math Games Review : Rotation Stations Center Activities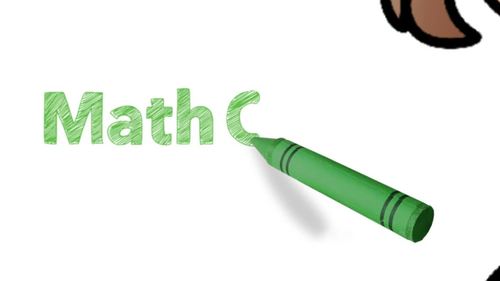 ;
Description
This is a pack of 40 math games that covers nearly an entire year of review and reinforcement. I made these to use with my 4th graders. It's an AMAZING deal, with each game costing only $1. SAVE OVER 60%!!! You and your students are going to love this game pack. They make perfect math centers. My students have told me for years how much they love playing my games.
Please, please read this entire description before you buy :-) Some people have said these games are below 4th grade level. PLEASE VIEW ALL GAMES in my store before deciding if this will work for you. I will ask it now, and I will ask it again below. If you need clarification about the level of games before you buy, please ask. My ratings are important. I want to avoid you leaving me a failing rating because you felt like they should be a higher level. I say they are for 4th grade because I used them with my 4th graders, but some people have said they are far below. It truly is going to depend on the makeup of your class.
**NOTE- you can now purchase this pack as part of my 4th grade math mega bundle.CLICK here to see the mega bundle for 4th grade.**
*********************************
View all math games before purchasing so you can see what the games look like and the topics. Please ask questions BEFORE you buy. This will be helpful for you and for me. I will gladly answer any questions. I love that I have a 4.0 rating at the time of writing this, and it means a lot to me to hopefully maintain that rating. Thank you ahead of time for making sure this works for you before purchasing.
IMPORTANT....I designed these games with my fourth graders in mind, but they are probably suitable for advanced third graders. Please use your best judgment after you read all of the info. below, and then decide if you think the math game bundle will work for you.
Although I have used these with 4th for years and they fit perfectly with what is covered in my curriculum, a few people have said they are too easy for their kids. Kids are different and the school socio-economics and levels of students can differ, so please look at the math games in my store to make sure you think they will work for you. My kids love the games, and they provide great reinforcement. I think you will love the games, but I want you to be sure they will fit your curriculum. You can view all of my math games individually in my store. Those are the same games included in this pack.
Please note that there are a few addition and subtraction, as well as basic multiplication games in the pack. These are for repetition and review. Some find that even their 4th graders need that.
**********************************
Great VALUE! By purchasing this bundled pack, you are getting a HUGE SAVINGS over buying them individually! I have had many requests to bundle, so I do hope you will like the idea, too. You are saving over $50 right off the top. Most, if not all, of these games have a 4.0 rating at the time of this posting.
Terms of use for my products: CLICK HERE
•Once again......Please, if you have any questions about the games, ask BEFORE you purchase. This game pack is a very important pack to me, and I don't want anyone to purchase it and then feel like they didn't get what they wanted. If you look at all of the individual games in my store, and you still are not sure about what this bundle includes, simply send me a message, and I am pretty quick to respond. I will try to get all of your questions answered. I truly thank you for that. My ratings mean a lot to me.
****Answer keys- The games that don't have answer keys are games that get the numbers from dice rolls.
Detailed descriptions of the games can be found in my store for the individual products. You can see the quality of the games by downloading my basic addition game in my store titled "Sailor Sums".
Do you implement math workshop? If so, then this is a jackpot find for you!!
I LOVE math game Fridays and my kids do, too!! These are so fun to pull out and review skills throughout the year. They are also great to pull out at the end of the year before state testing and have a game rotation in the classroom.
PLUS, once your kids get into the routine of the games, they make for great easy sub plans if you are in a bind. (If you have been like me at times with sick kids, easy sub plans blessing!!)
→Click HERE to see all of my math games listed individually. 40 (not all) of those games are in this bundle!! The games/topics are listed below.
The game topics are:
adding decimals
++addition and subtraction (review and repetition)
area and perimeter
++basic algebra (review and repetition)
2 comparing decimals games
ordering/comparing numbers
decimals
decimals to fractions
++basic division (review and repetition)
equivalent fractions
estimating sums
expanded form
factors
Greatest common factor
++missing addends (review and repetition)
fractions memory
fractions
elapsed time
graphs
order of operations- multiplication
improper fraction/mixed numbers
multiplying multiples of ten
median
money
multiples
++multiplication memory
properties of multiplication
place value
2 rounding games
Reducing fractions
multiplying 3 digit numbers by 1 digit
dividing by two digit divisor
Naming the place of larger numbers
Divisibility Rules
Suggestion.... Once you have the games copied, grab some parent volunteers if you can. Put them to work on helping you out. I have had parents come in, pick up the laminated materials, and take it to a place in the school to cut them out. OR, other years... I haven't had any help, but the good thing is you only have to make them once. They last for many years!!
** When you are purchasing this set of games, you are purchasing them for the use in ONE classroom. You may copy them as many times as you would like for your own individual use. The files are not intended to be shared, but please refer your coworkers to this package if they are interested. I thank you for respecting this, as I have worked very hard on this set of games. Thank you. :-)
For more creative lesson ideas, click on 'elementary lesson plans' by my picture above.
Report this resource to TPT