4th Grade Math Review Worksheets, Math Test Prep, Guided Math Intervention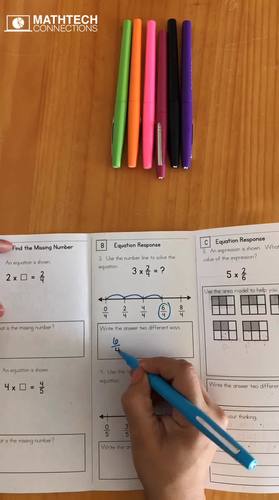 ;
186 + editable PowerPoint + binder pages + answer key
What educators are saying
These are great for review of skills taught as well as an intro to things we are about to teach. Thank you.
Great for review and intervention with my students. These covered so much and provided great practice without being overwhelming.
Products in this Bundle (5)
Bonus
Common Core Standards Data Tracking Sheets
Also included in
This third grade math bundle includes 3 best-selling math bundles! Included: Math Tri-Folds, Math Sorts, and Math Morning Work!This is a MUST have resource for your 4th grade classroom. The resources included are flexible and may be used for morning work, whole group practice, guided math practice,

Price $67.00

Original Price $122.50

Save $55.50

This 4th grade math bundle includes math tri-folds that are intended for use during small group instruction and Google Forms quizzes that can be used as pre and post math assessments. This 4th grade math practice bundle includes both PRINT and DIGITAL format. - The printable format includes 84 bookl

Price $42.25

Original Price $84.50

Save $42.25
Description
Do you need a 4th grade math review packet to use during your guided math groups, math assessments, or homework? Three tri-folds per standard give you plenty material to introduce, practice, and assess all 4th grade math standards.
Each booklet is designed for student success. The questions gradually increase in difficulty and are presented in a variety of formats.
Teacher Feedback: ⭐⭐⭐⭐⭐"These are PERFECT for what my admin is looking for!! I love that I can truly find what standard each student needs more help with and I can show GROWTH with the three different books for EACH STANDARD! I am one happy teacher!"
INCLUDED:
Number & Operations in Base 10 (18 trifolds)
4.NBT.1 - Place value relationships
4.NBT.2 - Understanding numbers (reading, writing numbers, & comparing numbers)
4.NBT.3 - Rounding numbers
4.NBT.4 - Multi-digit addition & subtraction
4.NBT.5 - Multi-digit multiplication
4.NBT.6 - Division with up to 4-digit dividends, division with remainders
Operations & Algebraic Thinking (15 trifolds)
4.OA.1 - Multiplicative comparisons
4.OA.2 - Word problems
4.OA.3 - Multi-step word problems
4.OA.4 - Factors pairs, multiples, prime & composite numbers
4.OA.5 - Shape & number patterns
Number & Opeations - Fractions (21 trifolds)
4.NF.1 - Generating equivalent fractions
4.NF.2 - Comparing fractions
4.NF.3a & 4.NF.3b - Adding & subtracting fractions
4.NF.3c & 4.NF.3d - Adding & subtracting mixed numbers, word problems
4.NF.4 - Multiplying fractions
4.NF.5 - Fractions with denominators 10 & 100
4.NF.6 - Decimal notation
4.NF.7 - Comparing decimals
Measurement & Data (24 trifolds)
4.MD.1 - Understanding customary units
4.MD.1 - Understanding metric units
4.MD.2 - Measurement problem solving
4.MD.3 - Area & Perimeter
4.MD.4 - Graphing data on line plots
4.MD.5 - Types of angles
4.MD.6 - Measure & draw angles
4.MD.7 - Angle relationships
Geometry (12 booklets)
4.G.1 - types of lines and angles
4.G.2 - classifying 2D shapes
4.G.2 - classifying triangles
4.G.3 - lines of symmetry
Also included:
- Editable PowerPoint
- Data Tracking Pages
Teacher Feedback: ⭐⭐⭐⭐⭐""This is my favorite thing to use during small group time in class. There is a variety of ways to answer the questions. The tri-folds are well organized into their domains and standards. Love this! " - Cameron L.
Teacher Feedback: ⭐⭐⭐⭐⭐""THIS IS A LIFESAVER!!!!! I am going to use this so much during our test prep unit. I used these throughout the school year as review and assessments. I was able to have the students grade it themselves, use it to review standards with parents, use them for small groups, everything." - KayJean
WAYS TO USE:
* Introduce a specific standard whole group
* Use in small group to practice/reteach a specific standard
* Place in an independent math workshop center
* Use the 3rd tri-fold as an ASSESSMENT!
More 4th Grade Math Bundles
4th Grade Interactive Notebook
MORE MATH TRI-FOLDS
⭐Join the MTC email list for exclusive freebies: https://mathtechconnections.com/free-resources/
⭐Click HERE to follow my store and never miss a sale!
Total Pages
186 + editable PowerPoint + binder pages + answer key
Teaching Duration
Lifelong tool
Report this resource to TPT