4th Grade Nonfiction Reading Comprehension Bundle - Printable & Digital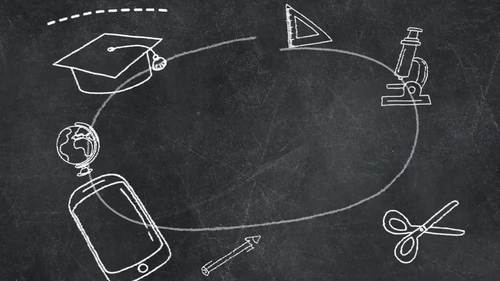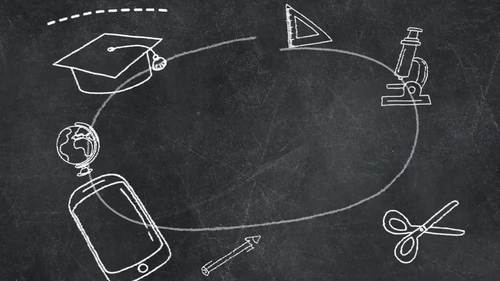 Created By
Common Core Kingdom
Products in this Bundle (10)
showing 1-5 of 10 products
Also included in:
⭐️Over 250 passages including nonfiction articles, stories, poems, dramas, and plays aligned to each 4th grade Common Core standard. Digital Google Slides format is perfect for distance learning. Includes all of the CCSS informational text and reading literature standards. All qualified passages cont

$192.00

$153.60

Save $38.40
Bundle Description

Standards
⭐️Over 125 passages aligned to each 4th grade Common Core standard. Digital Google Slides format is perfect for distance learning. Includes all of the CCSS informational text nonfiction standards. All qualified passages contain certified Lexile® measures in the 4th Grade Common Core Text Complexity Band.
⭐️If you do not use Common Core, this packet is still perfect for teaching these skills.
⭐️Each unit includes anchor charts, passages with standard based question sets, and a corresponding standards based assessment. Excellent tool for whole class instruction, independent work, small groups, and test prep.
⭐️This printable and digital resource is compatible with Google Drive and Google Slides.
✏️Lexile Levels - All qualifying passages include a certified Lexile measure to make differentiation easy. Passages vary across the 4th grade Common Core Text Complexity Band (the range for fourth and fifth grade is 740L-1010L).
✏️Integrated Color Coding - Color coding strategy encourages students to learn how to find and use text evidence in their answers.
✏️Comprehensive - Passages are perfect for comprehensive standard based test prep. Included anchor charts and questions make this resource great for lesson modeling. Works perfectly for small groups and guided reading.
✏️Scaffolding - Utilizes the Lexile Framework® for Reading and a mix of standard based essay and multiple choice questions to allow educators to scaffold independent work and homework. Also great for centers and interventions.
✏️Highly Engaging - Contains adapted and custom content with high-quality photographs and illustrations designed to engage students of all levels and interests.
❤ Karen S. said, "Phenomenal resource. Just what I needed for teaching non-fiction. Differentiated articles on hard to find topics like first and second hand accounts and multiple sources on one topic. Great!"
❤ BRG5082 said, "This product is AMAZING. The articles are differentiated which is perfect for my inclusion class."
❤ Kimberly H. said, "Wow! This is a great resource! This is the first place I look when beginning a standard. Thank you"
This bundle contains all of the resources listed below.
1. Making Inferences and Explicit Details 4th & 5th Grade Nonfiction RI.4.1 RI.5.1
2. Main Idea and Details in Nonfiction 4th Grade RI.4.2 5th Grade RI.5.2
3. Historical, Scientific and Technical Text 4th & 5th Grade RI.4.3 RI.5.3
4. Context Clues in Nonfiction 4th Grade RI.4.4 & 5th Grade RI.5.4
5. Text Structure in Nonfiction 4th Grade RI.4.5
6. Compare and Contrast Fourth Grade RI.4.6
7. Nonfiction Text Features 4th Grade RI.4.7
8. Reasons and Evidence Support Points 4th Grade RI.4.8 & 5th Grade RI.5.8
9. Integrate Information from Multiple Texts 4th Grade RI.4.9 & 5th Grade RI.5.9
10. Comprehend Scientific, Historical, & Technical Text RI.4.10 RI.5.10
⭐️See more about why certified Lexile measures matter by clicking on the product preview and navigating to the About Lexile Levels page.
***************************************************************************
4th Grade Common Core Reading Comprehension Units
4th Grade Reading Comprehension MEGA Bundle
5th Grade Common Core Reading Comprehension Units
***************************************************************************
How to get TPT credit to use on future purchases:
Please go to your My Purchases page (you may need to login). Beside each purchase you'll see a Provide Feedback button. Simply click it and you will be taken to a page where you can give a quick rating and leave a short comment for the product. Each time you give feedback, TPT gives you feedback credits that you use to lower the cost of your future purchases. I value your feedback greatly as it helps me determine which products are most valuable for your classroom so I can create more for you. ☺
Be the first to know about my new discounts, freebies and product launches:
Look for the green star next to my store logo and click it to become a follower. Voila! You will now receive email updates about this store. ☺
Follow me on Facebook for updates on new products and sales
Join my email list by visiting my website and receive a free resource
*****************************************************************************
Log in
to see state-specific standards (only available in the US).
By the end of year, read and comprehend informational texts, including history/social studies, science, and technical texts, in the grades 4–5 text complexity band proficiently, with scaffolding as needed at the high end of the range.
Integrate information from two texts on the same topic in order to write or speak about the subject knowledgeably.
Explain how an author uses reasons and evidence to support particular points in a text.
Interpret information presented visually, orally, or quantitatively (e.g., in charts, graphs, diagrams, time lines, animations, or interactive elements on Web pages) and explain how the information contributes to an understanding of the text in which it appears.
Compare and contrast a firsthand and secondhand account of the same event or topic; describe the differences in focus and the information provided.
Report this Resource to TpT