9 Social Emotional Learning (SEL) Competencies- Video Series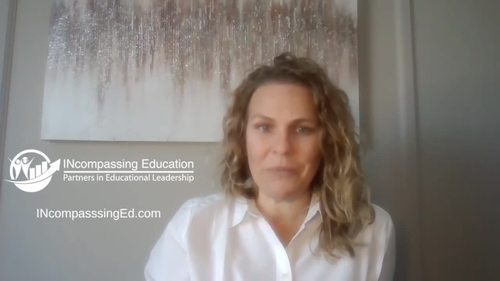 ;
Higher Education
,
Adult Education
,
Homeschool
,
Staff
Streaming Video

(cannot be downloaded)
Products in this Bundle (9)
showing 1-5 of 9 products
Description
Social Emotional Learning Series
What strategies can be used to help students develop social emotional skills?
How can educators create a safe and supportive environment for students to learn social emotional skills? What are the benefits of social emotional learning for students, teachers, and the community?
Looking for quick, meaningful SEL training with strategies that can be implemented immediately? This series is made up of nine videos, each thirty minutes or less - perfect for quick PDs!
This series begins with an introduction video that outlines what social emotional learning is, why it is important, and gives tips for quality instruction. Before digging into the seven social emotional learning competencies, explore the importance of staff wellness in our personal wellness video. Here you will learn how stress impacts your mind and body by developing an understanding of the stress response system and potential short and long term effects of stress on physical and mental wellness.
Finish this video feeling empowered by evidenced based mind-body strategies for awareness and healing that will allow you to work through the stress in your body even when the stressors remain.
The final seven videos will cover each of the seven Indiana Department of Education Social Emotional Learning Competencies: sensory-motor integration, insight, regulation, connection, collaboration, critical thinking, and mindset. Each session was thoughtfully created to include a developed understanding of the subject matter, tips for creating the conditions for learning, quick and easy but impactful strategies for the classroom, and an experiential that will allow you to practice the skills discussed - all in thirty minutes or less! 
Video Series Competencies:
What, Why, How
Personal Wellness
Sensory-Motor Integration
Insight
Regulation
Connection
Collaboration
Critical Thinking
Mindset
Click here to follow me and be the first to hear about new products, sales and special promotions. For additional resources, be sure to check out my store.
Report this resource to TPT