AAC Core Adapted Books: Set 2 Winter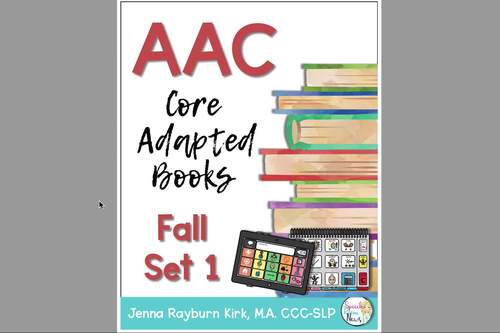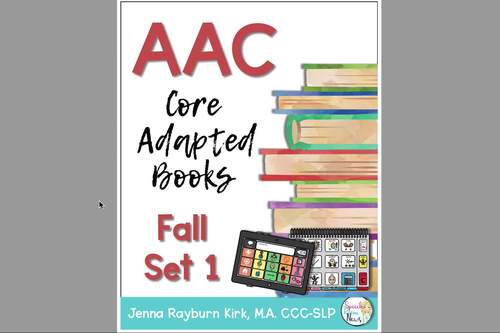 Created By
Jenna Rayburn Kirk
You can add an interactive layer to this PDF and assign it to your students through Google Classroom.
Learn more
Product Description
Adapt your favorite therapy picture books for your AAC users! This download includes symbol adaptations for your favorite winter books! Cut out each core word symbol sentence strip and tape it into the book below the text. You might want to use removable double sided tape! I create a lending library by buying three copies of each book from Scholastic. On the front of each book, I write "please return to XX Speech Dept." I send one copy home to parents, put one in the classroom, and keep one to use in speech! This download comes with Smarty Symbol sentences of up to three words. It focuses on Core Words and only includes a few fringe vocabulary words.
13 Books included. (You will need to purchase these books)
by Caralyn Beuhner
by Jan Brett
by Ezra Jack Keats
by Kate Messner
by Desborah Heiligman
by Kenard Pak
by Lucille Colandro
by Kim Norman
by Steven Kroll
by Jonathan London
by Karma Wilson
by Maureen Wright
by Maryann Cocca-Leffler
Every symbol used is editable! You will use the symbol swap pages to change the symbols to the ones your student uses. You'll need the images your student uses on his/her device. Click each picture on the symbol swap page and replace the image with the one your student uses. This will change the symbol everywhere else in the text.
Step 1. Download this file.
Step 2. Click on each symbol once. Replace the symbols with any JPG of symbols your student uses.
Step 3. Print the sentence strips and tape them into the book.
*Test out the free book to try the symbol swap! Download here.
You must have Adobe Acrobat Reader to edit these symbols. Click here to download adobe for free. Please make sure your adobe is updated!
If your students are using Smarty Symbols on their device, you're good to go! If you're using my free core board, you're ready to cut! If your student isn't using that program, you'll need to edit the symbols.
A parent letter is included. It's editable and includes helpful hints for parents.
An Evidence in Action page is included with links to evidence based practice research articles for Core Words.
You can test out this type of product using my free sample here.
Report this Resource to TpT