AAC Core Vocabulary Getting Started Activity Bundle for Beginning Communicators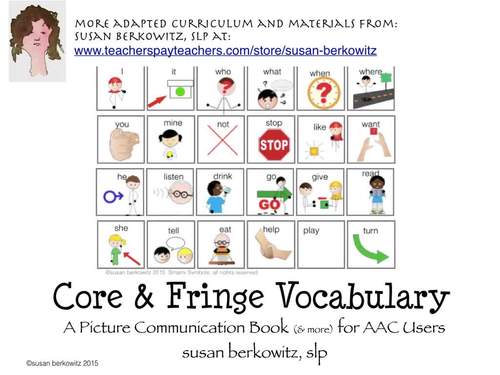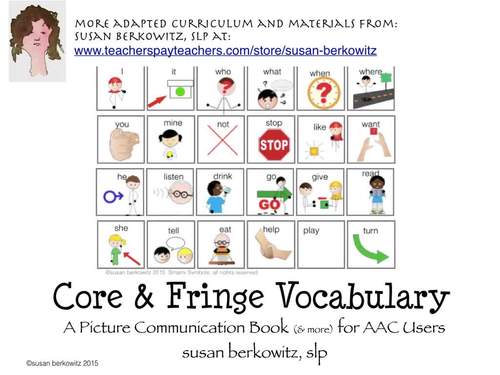 Created By
Susan Berkowitz
Products in this Bundle (8)
showing 1-5 of 8 products
Also included in:
Are you looking for a curriculum for your AAC users that builds core word use, formulation of phrases and sentences, formulation of narratives, and touches on writing skills? You've found it!This collection of 65 resources provides materials to teach more than 40 beginning core words with interactiv

$656.50

$442.32

Save $214.18
Bundle Description
Support augmentative communicators with core words in your speech therapy or special ed classroom groups. Support nonverbal or minimally verbal students. This AAC Starter Kit resource is for you to get started with implementation now!
Containing everything you need to begin to support a emergent communicator; this resource has:
• a robust core and fringe word picture communication book,
• a bundle of my "teach me...core words" resources
• some fun games for practicing finding, combining, and using core words
Please note: This file is BIG. So it has to be stored on Google Drive. The handout you are downloading here contains a link to the resource, from which you can download it.
You can find all the components here: 10 Weeks to Communicating with 40 Core Words
Core and Fringe Word Communication Book
Teach Me Core Words 3-resource bundle
Bundles price of all these resources is more than 15% off the list price if you purchased them all separately.
Report this Resource to TpT