Abstract Nouns Unit: Abstract, Collective, Common, & Proper Distance Learning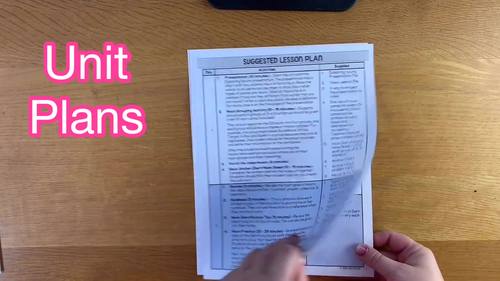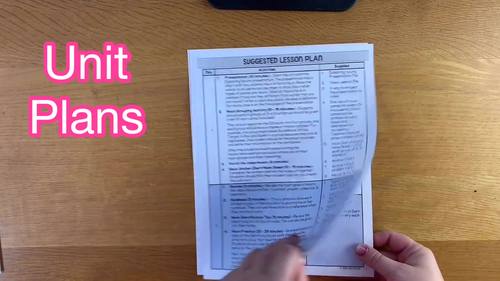 Created By
Amy Mezni - Teaching Ideas 4U
Product Description

Standards
This Abstract Nouns Unit meets 3rd Grade Language standards. The unit both introduces abstract nouns and reviews common, proper, and collective nouns.
This unit includes activities to teach, practice, and assess students' understanding of the types of nouns.
Teaching Nouns
First, teachers introduce nouns with inductive activities. Students explore the difference between noun words and other types of words in order to develop a definition, then further explore noun words to begin thinking about the four types of nouns covered by the unit. After watching a 7 minute video (included), students will complete an Anchor Chart note sheet on the types of nouns.
Noun Presentation
Group Activity Recording Printable
Student Anchor Chart
Printable Anchor Chart pieces for a Class Anchor Chart
Lesson Video
Practicing Nouns
Next, students practice nouns. They are asked to both identify nouns and come up with their own nouns for each category. Two different printable activities and a card game are included for practice.
Types of Nouns Reference Sheets
Tips for Identifying Nouns Reference Sheet
Identifying Nouns Worksheet in a Short Passage
Two Versions of a Noun Story (Worksheets)
Noun Go Fish card game so students can review nouns throughout the year or in a center.
Assessment
Finally, teachers can assess students' understanding of the types of nouns. Two formative assessments are included: a noun sort and a multiple choice worksheet. Two versions of the summative test are also included, so that students can be reassessed if needed.
Sorting Nouns Formative Assessment
Multiple Choice Formative Assessment
2 Noun Tests for assessment and reassessment
This resource includes:
Suggested Lesson Plan
Lesson Video
Noun Presentation (for Inductive Activity)
Noun Sort Activity
Student Anchor Charts
Printable Pieces for a Class Anchor Chart
Nouns Lists for common, proper, collective, & abstract nouns - they can be glued in student notebooks for reference.
Tips for Identifying Nouns - can be glued in student notebooks for reference.
Identifying Nouns Practice Worksheet
Two Noun Story Activity Pages
Noun Go Fish Card Game & Directions
Noun Review Worksheet (Formative Assessment)
Noun Sort Worksheet (Formative Assessment)
Two Noun Tests (Summative Assessment)
Answer Key
*************************************************************************
Customer Tips:
How to get TPT credit to use on future purchases:
• Please go to your My Purchases page (you may need to login). Beside each purchase you'll see a Provide Feedback button. Simply click it and you will be taken to a page where you can give a quick rating and leave a short comment for the product. Each time you give feedback, TPT gives you feedback credits that you use to lower the cost of your future purchases. I value your feedback greatly as it helps me determine which products are most valuable for your classroom so I can create more for you. ☺
Be the first to know about my new discounts, freebies and product launches:
• Look for the green star next to my store logo and click it to become a follower. Voila! You will now receive email updates about this store. ☺
*************************************************************************
Log in
to see state-specific standards (only available in the US).
Use abstract nouns (e.g., childhood).
Report this Resource to TpT