Academic Badges for Choice Boards | Reward System for Positive Academic Behavior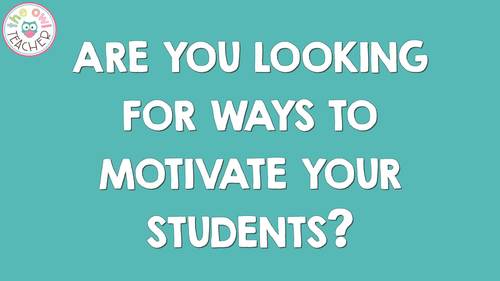 ;
What educators are saying
I decided to do academic badges and brag tags this year and the children are really loving these tags. I highly recommend it!
Love this! My students love working for new badges every week. I print them on a giant sticker sheet and the kids get to put them where they want when they've earned one!
Description
Get your students motivated to put forth their best effort and meet their goals with a brand new reward system. With these choice boards and academic badges, students earn rewards and recognition for completing tasks related to each of the 41 badges. With options for differentiation, you can cater to all students in your classroom and empower your students to own their performance. 
What You Get: 
✓ A guide to implementing this system in your classroom
✓ A badge tracker to keep student achievements organized 
✓ 41 different badges in 3 versions
Color
Ink-saving
Personalize it!
✓ Choice boards with 5-6 tasks for each badge (you choose how many to assign!)
✓ Optional grading rubrics for each task 
How It Works: 
✓ Students are given a choice board of tasks related to the academic badge 
✓ You decide how many tasks you want students to complete (easy differentiation!) 
✓ After task completion, use the rubrics to assess work (optional) 
✓ Award badges! 
When to Use the Choice Boards: 
✓ Whole group 
✓ Small group 
✓ Early finishers 
✓ Homework 
Not only are these academic badges great for classroom teachers, but they're perfect for tutors, paraprofessionals, volunteers, and substitutes too! 
Want to read more about these unique Academic Badges and how they work? Click here for an in-depth blog post!
Click here to check out a FREE sample of one of my Academic Badges.
Check Out a Few More Resources: 
Notes: 
If you see ANYTHING that needs modifying, or if you have any questions, please contact me via the Q&A. I take my product creation and your satisfaction very seriously! Thanks!
Earn FREE Resources!
It's very important to me that you provide feedback so that I may improve and create products you will use and love! Please consider leaving detailed feedback. Additionally, each time you provide feedback, you earn TpT credits. These can be taken off purchases so you can get items for free!
• • • • • • • • • • • • • • • • • • • • • • • • • • • • • • • • • • • • • • • • • • • • • • • •
★Be the first to know about any sales, freebies, or new product releases!★
★Click on the green star next to my picture to follow my store!★
★New products are posted at a discount of 50% off
only for the first 48 hours after being posted.★
• • • • • • • • • • • • • • • • • • • • • • • • • • • • • • • • • • • • • • • • • • • • • • • •
©Tammy DeShaw, The Owl Teacher. All rights reserved. This product is to be used by the original downloader only. Copying for teachers, classroom, department, school, or school system is prohibited. This product may not be distributed or displayed digitally for public view. Teachers may NOT upload the product to school/district servers, or to any website, or share digital or print copies. Failure to comply is a copyright infringement and a violation of the Digital Millennium Copyright Act (DMCA).
Report this resource to TPT