Actions, Functions, Associations,Categories, and Antonyms Interactive Bundle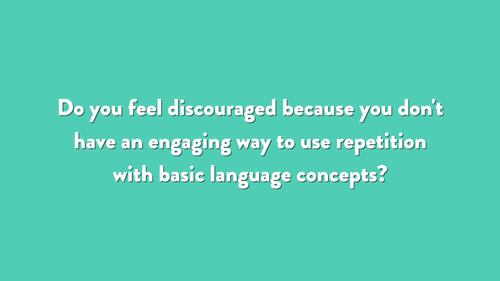 ;
What educators are saying
I love using this activity with my kiddos. They love getting to participate in picking the correct picture for whatever target we are working on.
this was such a great fun and functional activity that my students really enjoyed. It broke everything down and helped to engage my students to really understand and work on their goals
Description
Interactive speech and language activities your students will love! This engaging bundle offers a series of interactive and tactile speech and language activities designed to enhance the learning experience for students in the areas of verbs, functions, categories, and associations. Perfect for the Speech-Language Pathologists (SLPs) who seek to incorporate hands-on learning into their therapy sessions.
With this bundle, students will engage in receptive matching of action words and their corresponding text labels, as well as objects and their functions, related objects, and categories. By utilizing these activities, SLPs can help students to develop their fundamental language skills and to gain a deeper understanding of the language processing hierarchy.
These hands-on and interactive activities will help students to learn and comprehend these key concepts in a fun and engaging way. This bundle is a valuable resource for SLPs looking to incorporate tactile and interactive learning into their therapy sessions and to help their students make progress in their language development. 
With these activities, SLPs can create a dynamic and immersive learning environment that fosters growth and encourages communication.
━━━━━━━━━━━━━━━━━━━━━━━━━━━━━━━━━━━━━━━━━━━━
 ✨WHAT'S INCLUDED:
In this activity, students will match text and images of actions so they can learn key actions that take place during their day without overwhelming them with complex directions to follow.
With this activity, you can help students match objects to their functions using eye-catching and engaging visuals.
This activity takes the stress of trying to think of associated object off of the students by using colorful visual supports for the both the targeted items and the answer.
This activity has students grouping objects by using colorful visual supports for the both the targeted items and the answer.
━━━━━━━━━━━━━━━━━━━━━━━━━━━━━━━━━━━━━━━━━━━━
WHO IS IT FOR? ☞ This resource would best service students in PreK through 1st grade.
━━━━━━━━━━━━━━━━━━━━━━━━━━━━━━━━━━━━━━━━━━━━
SEE WHAT OTHER SLPS HAD TO SAY:
❤️"I have used these resources with my high-support self-contained classroom and it has been great! The tactile tasks have been very motivating for my students."- Celia C.
❤️ "I work on verbs, functions, and categories all. the. time.  This is a great hands-on resource for teaching and practicing, and once it's prepped, it's really easy to use.  The pictures are really cute and engaging for my kiddos. " - Billie H.
LOOKING FOR MORE LIKE THIS?
★ You will want to check out Dot it Out! Articulation
★ Also look at BOOBOO Buddy Articulation and Language
★ Don't forget to check out the One Page Articulation
ABOUT THE SLP:
✋Hi! I'm Maureen, and it's awesome to meet you. I am an experienced and ASHA-certified Speech-Language Pathologist, as well as a Certified Autism Specialist. Being a speaker at the American and Hearing Association Convention, as well as at various state conventions, over the years has been truly inspiring.
✍I have been creating resources since 2012 to help other professionals support their students. I believe in creating thoughtful and thorough materials to help you shine; Innovative and supportive creations to help you love what you do! ❤️
⭐If you have any questions about this resource, or if you simply like to 'talk speech' with me, send me an email at thespeechbubbleslp@gmail.com. 
━━━━━━━━━━━━━━━━━━━━━━━━━━━━━━━━━━━━━━━━━━━━
Customer Tips
Get credits to use for future Teachers Pay Teachers purchases.
Visit the My Purchases Page and click the leave a review button. Your account will be credited for future purchases. 
Having difficulty with a file?
Visit the FAQs section, submit a help ticket, or ask a question on the Q& A tab before leaving feedback.
━━━━━━━━━━━━━━━━━━━━━━━━━━━━━━━━━━━━━━━━━━━━
Follow me for awesome info✨TPT ✨Blog  ✨Newsletter ✨Facebook ✨Instagram ✨ Pinterest
━━━━━━━━━━━━━━━━━━━━━━━━━━━━━━━━━━━━━━━━━━━━
Copyright © The Speech Bubble SLP
Permission to copy for single classroom use only.
Please purchase additional licenses if you intend to share this product.
Report this resource to TPT