"After Five" Through "After One Hundred" Phonics (All-in-One BUNDLE)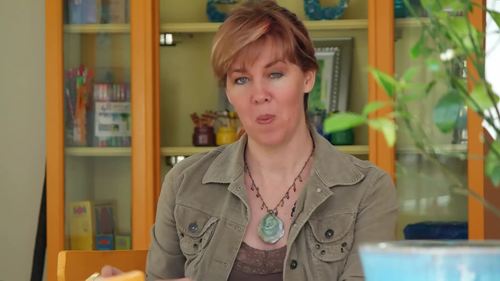 ;
What educators are saying
I am only on lesson 15, but this resource is a great supplement to reinforce the lesson and skills taught! Thank you!
This was a great tool to pair with my book that I have had forever and didn't know how to correctly implement and supplement to encourage engagement.
Description
This is an All-in-One Bundle of all our Phonics packets designed to be used after you have completed any of the lessons () of, "Teach Your Child To Read in 100 Easy Lessons". We have sounds flash cards, phonics activities, and crafts that are tied in with the sounds of all the phonics lessons your child has completed with you. There are also helpful writing practice sheets that are useful for follow-up with the sounds. We try to make everything available in both color and black and white.
It's that time!  You've found your reading curriculum because it was recommended to you by almost every other homeschooler you have run across.  It's all included in one beautiful "not-so-little" book with this huge title:  "Teach Your Child to Read in 100 Easy Lessons".
You've even skimmed through the first few pages and you're just itching to try it all out, with your child sitting in your lap, reading through the sounds with you.
Here's the only catch:  You had hoped to include a few complimentary crafts for your beginning reader and maybe a few follow-ups along with Siegfried Engelmann's valuable reading instruction.  You are aware already that repetition for small ones is vital, and although much repetition is built into "Teach Your Child to Read", there is always room for more, especially when it can be an engaging activity outside of the book itself.
This is the whole reason I created supplementary printables myself.
I wanted crafts.  
I wanted extra hands-on activities, and heck, 
I even wanted worksheets that showed my child how to write the letters as recommended at the end of each lesson, without having to create the letters myself by hand on a piece of writing paper.

"Love these printables.  It was the main thing that made this program doable for us, my son really struggled with the book and was bored with it quickly, but he tolerated it when he got to do these lessons afterwards."
I am SO happy to hear about this.  It is the very reason why I created these products.  To be honest, I think most of us appreciate a little variety and creativity in their lives.  Kids are no exception.  Thank you for taking the time to share.


"Looking forward to getting the rest. Would have preferred the first lesson free though this starts further on." -- Emma O.
You're right, Emma--the free lessons are something that can be used a little later in the program, maybe around lesson 10 for "Mat the Rat" or a tad earlier for "Sam the Ram".  Most of those who are new to the Reading Program do not often discover that they want supplements until they are a few lessons in or until the newness begins to wear off for their students. 

Report this resource to TPT