Ancient Egypt: Egyptian Society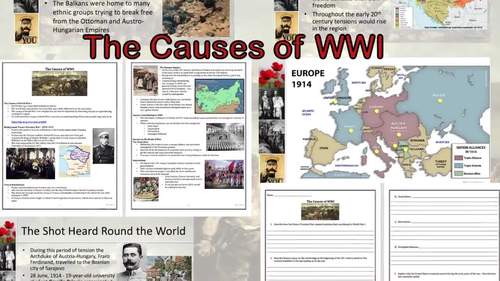 ;
9

th

- 12

th
,
Higher Education
,
Adult Education
Zip

Google Apps™
Includes Google Apps™
The Teacher-Author indicated this resource includes assets from Google Workspace (e.g. docs, slides, etc.).
Also included in
Buy all seven Ancient Egypt presentations and save. These dynamic presentations from the pre-dynastic period to the end of the New Kingdom provide visuals, video links, guided notes, and reflection questions to keep your students engaged for the entire lesson. Two versions of each lesson! The firs

Price $36.00

Original Price $46.50

Save $10.50
Description
All the foundational information your students need to build their knowledge, interest, and skills upon. Concise information in point form with stunning images and thought-provoking questions. **
Life in Egypt remained relatively unchanged for hundreds and thousands of years. Family was crucial important as was their religion. From this resource blessed region developed one of the greatest societies of the ancient world.
Google App Links are on the Teacher Instructions Sheet!
Topics covered in this presentation include:
♦ The Role of the Pharaoh
♦ Government and Power
♦ The Army
♦ Trade and Diplomacy
♦ Temple Life
♦ The Family Structure
♦ Education
♦ Farming Life and Egyptian Jobs
♦ Hieroglyphic and Hieratic Script
♦ Medicine and Magic
Two versions of this lesson!
The first is a Presentation - PowerPoint/Google Slides - for those teachers who know the topic and want to guide their students through the material. This class takes approximately 45-minutes. There are handouts for note taking along with reflection questions included with this presentation.
The second version consists of the information and images on worksheets that the students can read through at their own pace. This is best done if laptops or tablets are available for the class or for online learning. This version comes with more indepth questions that the students can work through at their own pace.
Check out the entire Egypt series:
Lesson 1: The Unification of Egypt
Lesson 2: Egypt the Old Kingdom
Lesson 3: Egyptian Gods and Religion
Lesson 4: Ancient Egyptian Society
Lesson 5: The New Kingdom Part 1: Rise of an Empire
Lesson 6: The New Kingdom Part 2: Religious Revolution
Lesson 7: The New Kingdom Part 3: End of an Era
Buy the entire Ancient Egypt Bundle and Save
Corresponding Movie Guides
Battles BC: Ramses Raging Chariots
Facebook Page
Please "Like" my Facebook page to keep up to date with new releases, sales, cool links, and other great ideas!
Have a suggestion or request? Let me know on Facebook and I can make them a priority!
Teaching Duration
45 minutes
Report this resource to TPT
Standards
to see state-specific standards (only available in the US).
Cite specific textual evidence to support analysis of primary and secondary sources, attending to such features as the date and origin of the information.
Determine the central ideas or information of a primary or secondary source; provide an accurate summary of how key events or ideas develop over the course of the text.
Analyze in detail a series of events described in a text; determine whether earlier events caused later ones or simply preceded them.
Determine the meaning of words and phrases as they are used in a text, including vocabulary describing political, social, or economic aspects of history/social studies.
Cite specific textual evidence to support analysis of primary and secondary sources, connecting insights gained from specific details to an understanding of the text as a whole.