Animal Adaptations Project Based Learning Create a Creature Activity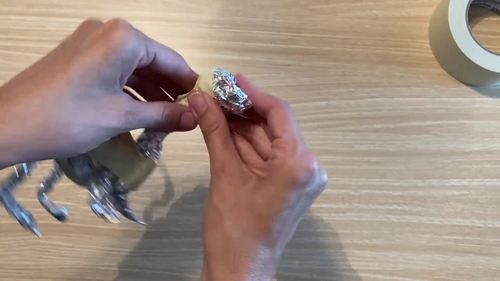 ;
Description
This science project based learning activity is perfect for studying animal adaptations, animal habitats, and biodiversity. Students design their own unique creature, decide where it lives and what it needs to survive, and then build it using a simple paper mache method (you only need aluminum foil, masking tape, and torn paper!)
This project is the perfect mix of biology and STEM. Students will love designing and creating their creatures and you'll get to assess their understanding of animal adaptations as they describe the physical and behavioral adaptations that help their creature survive in its natural habitat. If you're looking for an engaging, hands-on science activity with strong ties to the curriculum that allows your students to use their imagination and creativity, you've found it!
This resource includes:
teacher directions
a 3 page packet for students that includes planning/brainstorming pages, step-by-step student directions with color photographs, and a creature fact sheet they fill out about their creatures
3 finished examples
a scoring rubric
Please follow my store here for more great resources!
You can also find me on Facebook, Instagram, and lafountaineofknowledge.com where you'll discover ideas, inspiration, and plenty of freebies! Or join my email list to get my monthly newsletter with exclusive FREE resources you can't get anywhere else!
Want free money to spend on Teachers Pay Teachers? Rate this product to earn some TpT credit! Leaving feedback helps us both out and takes less than a minute! Your support makes it possible for me to continue making and sharing great resources! Thank you!
Credits: Clip art by , used with permission. Cover photograph by , sourced from and used with permission. All photographs and videos were taken by Shea LaFountaine of LaFountaine of Knowledge. Fonts include: Londrina Solid and Londrina Sketch by Marcelo Magalhães and Pangolin by Kevin Burke. All fonts used with permission under open source licenses.
Report this resource to TPT
Standards
to see state-specific standards (only available in the US).
Construct a scientific explanation based on evidence for how environmental and genetic factors influence the growth of organisms. Examples of local environmental conditions could include availability of food, light, space, and water. Examples of genetic factors could include large breed cattle and species of grass affecting growth of organisms. Examples of evidence could include drought decreasing plant growth, fertilizer increasing plant growth, different varieties of plant seeds growing at different rates in different conditions, and fish growing larger in large ponds than they do in small ponds. Assessment does not include genetic mechanisms, gene regulation, or biochemical processes.
Construct an argument that plants and animals have internal and external structures that function to support survival, growth, behavior, and reproduction. Examples of structures could include thorns, stems, roots, colored petals, heart, stomach, lung, brain, and skin. Assessment is limited to macroscopic structures within plant and animal systems.
Use argument based on empirical evidence and scientific reasoning to support an explanation for how characteristic animal behaviors and specialized plant structures affect the probability of successful reproduction of animals and plants respectively. Examples of behaviors that affect the probability of animal reproduction could include nest building to protect young from cold, herding of animals to protect young from predators, and vocalization of animals and colorful plumage to attract mates for breeding. Examples of animal behaviors that affect the probability of plant reproduction could include transferring pollen or seeds, and creating conditions for seed germination and growth. Examples of plant structures could include bright flowers attracting butterflies that transfer pollen, flower nectar and odors that attract insects that transfer pollen, and hard shells on nuts that squirrels bury.
Use a model to describe that animals receive different types of information through their senses, process the information in their brain, and respond to the information in different ways. Emphasis is on systems of information transfer. Assessment does not include the mechanisms by which the brain stores and recalls information or the mechanisms of how sensory receptors function.