Animal Characteristics Invertebrates Handouts Cards Posters Foldables Worksheets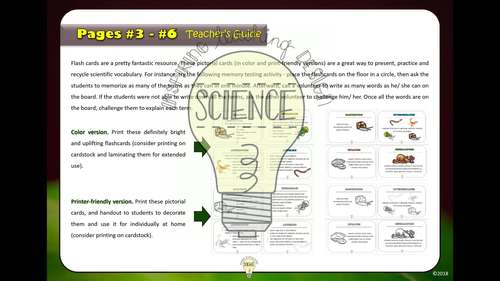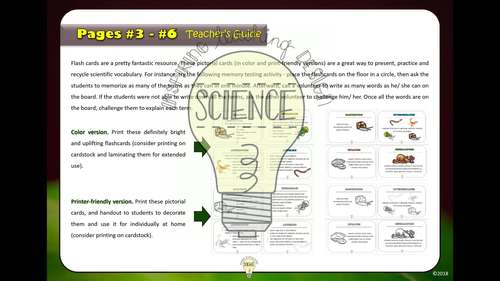 Created By
Inspiring Teaching Design
Also included in:
If you are looking for engaging resources to cover the classification of animals unit. Look no more! I got you covered! Download know two PDF sets to supplement your curriculum on vertebrates (animals with backbones) - mammals, birds, fish, reptiles, amphibians, and invertebrates (animals without a

As part of ITD Science Membership, you get the access to all CURRENT and FUTURE Science resources, uploaded here on TpT store for grades 3 - 5. This a growing bundle! I will update this bundle regularly to include any newly released free and paid resources in my store. Each time I add a new paid res
Product Description
If you are teaching the four most well-known classes of invertebrates (animals without backbones) – mollusks, annelids, cnidarians, and arthropods, then this set of handouts is a perfect supplementary source for your classroom. This PDF file contains a set of no prep required handouts for interactive Science notebooks. It is ideal for your unit of Animal Classification.
This file includes the following:
♦ memo cards/ flashcards (size 1/4 page: colorful and BW) with the characteristics of invertebrates, bivalves, cephalopods, gastropods, annelids, cnidarians, mollusks, and arthropods
♦ colorful posters to illustrate each class of invertebrate: mollusk, arthropod, cnidarian, and annelid; each poster contains a QR code linked to the YouTube video explaining the characteristics of each animal class; also there are 4 colorful posters with an example of an invertebrate of each class; each example poster contains an interesting fact about the animal
♦ foldables of arthropods: butterfly, dragonfly, and a ladybug (B&W and color). The possible key information is also included.
♦ vocabulary foldables to explain the words: invertebrates, bivalves, cephalopods, gastropods, annelids, cnidarians, mollusks, arthropods, larva, and pupa. The third foldable is blank so you and your kids could add your own words. The possible meaning explanations are also included
♦ 6 Venn Diagram Foldables comparing: mollusks and cnidarians, mollusks and annelids, mollusks and arthropods, cnidarians and annelids, cnidarians and arthropods, annelids and arthropods. The possible answers are also included.
♦ Time filler 1-page Maze worksheets (9 pages total). The answers are included.
♦ Concept map foldables (B&W and color): classification of invertebrates and classification of mollusks. The possible key information is also included.
There are open-ended ways to use these handouts. Use them to test their critical observation skills while comparing and contrasting each individual class of animals. Use it as the introduction to the unit of Classifying Organisms, homework activity or test their understanding of the animal characteristics. You might find the teacher's tips and notes useful in your journey with these no prep printables. Have fun with it!
It is colorful! It is interactive! It is fun! It is goals achieving! Works excellent for interactive Science class activities.
Thank you in advance for purchasing and/or downloading this file. Enjoy it! Feedback is always appreciated. Make sure your check the PREVIEW out before downloading/ or purchasing the product.
It may contain a few minor errors that were overlooked while being made. If you spot any, please let me know, and I can fix the mistake and reload the presentation. Feel free to suggest changes if they are necessary. I always appreciate it.
Enthusiastically,
©2018
LEAVE FEEDBACK AND RECEIVE TPT CREDIT!
Dear buyer, I wanted to remind you that you can build up TPT credit for your future purchases by leaving feedback on my products. You can submit feedback right away after the purchase or go to Buy -> My Purchases for a list of what you have bought in the past. Next to each title you`ll find a Provide Feedback button. If you click and leave a rating and comment, you`ll receive the credit. Then go to Account -> TPT Credit Balance to learn about your current TPT Credits and how to redeem them!
Report this Resource to TpT