Animal Classification Vocabulary Guess the Word PowerPoint Game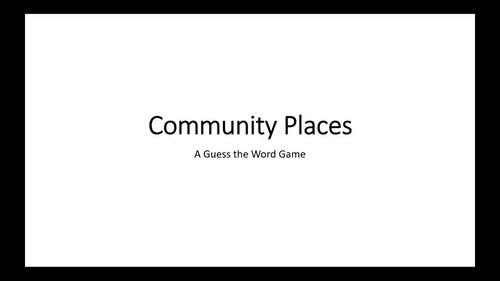 ;
Also included in
This science vocabulary practice bundle combines three different science vocabulary activity packs (animal classification, ecology, weather) along with a space vocabulary matching / sort activity and Guess the Word PowerPoint games for weather, animal classification, and ecology. Please see the des

Price $23.20

Original Price $29.00

Save $5.80

This bundle contains 12 different animal category related vocabulary words along with various activities and worksheets to practice the terms. The included words are: warm blooded, cold blooded, mammal, reptile, amphibian, fish, bird, vertebrate, invertebrate, insect, arachnid, extinct. A digital vo

Price $7.20

Original Price $9.00

Save $1.80
Description
This game contains 12 different animal categorization related vocabulary words. The included words are: warm blooded, cold blooded, mammal, reptile, amphibian, fish, bird, vertebrate, invertebrate, insect, arachnid, extinct. Allow students to practice animal classification vocabulary with this unique PowerPoint game. The game must be in Present mode to work, leaving it in edit mode will reveal all of the answers. On each slide, students are shown a definition for one of 15 animal classification vocabulary terms. Students then click on letters in the Alphabet Bank to spell the term. Once a letter in the Alphabet Bank is clicked on, it disappears. If the letter is part of the animal classification vocabulary word, it appears on the correct line of the clue/answer section. The slides are designed so if a student accidentally clicks on the picture, clue, or other part of the side, it goes nowhere. The only way to play the game is to click on the letters in the Alphabet Bank. The only way to advance to the next word is to click the Next Word button.
The game can be played as a whole class by dividing students into teams and allowing them to take turns trying to guess the word by calling out letters (or clicking on the letters themselves if you have a smart board). Alternatively, students can play individually, in pairs, or small groups using an iPad, Chromebook, laptop, or other individual device.
Each word has a different maximum point value. To score a word, after the animal classification term has been fully spelled out, count the number of letters in the word and the number of letters remaining in the Alphabet Bank. The total is the points to be awarded the student/team for that word. You will need to keep score in a different location (on a whiteboard or separate sheet of paper).
Here are the directions I give students when they play individually or in small groups:
1. Read the clue.
2. Click on the letters to spell the term that matches the clue.
3. If you are correct, the letter will appear on the appropriate line(s).
4. If you are incorrect, the letter will disappear.
5. To figure your score for each word, add up the total number of letters in the word plus the number of letters remaining in the Alphabet Bank.
6. To proceed to the next word, click Next Word.
7. The person with the highest score at the end of the game is the winner.
Please note: due to animation triggers, this game will not work in Google Slides.
Report this resource to TPT