Animals in Winter - Non-Fiction Unit on Winter Animals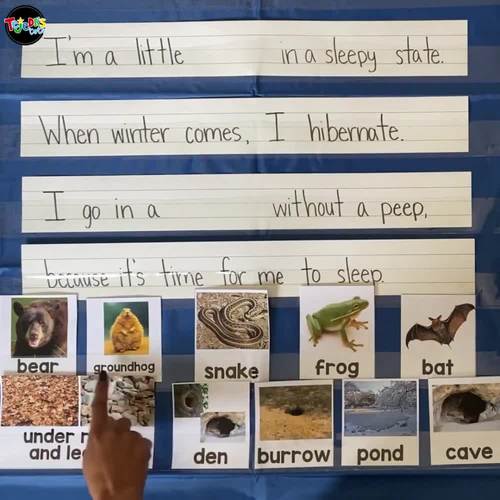 ;
Zip

Google Apps™
Includes Google Apps™
The Teacher-Author indicated this resource includes assets from Google Workspace (e.g. docs, slides, etc.).
Description
Do bears hibernate in the winter? Not really! With many interesting facts and fun activities about animals in winter, this unit is sure to blow your socks away! Jam-packed with everything you need for a unit on animal adaptation!
⭐️⭐⭐️⭐️⭐️ "My students loved everything about this unit! They enjoyed learning about all of the different animals! They particularly loved the pocket chart poem/activity, the reading comprehension (text evidence), and the riddles! Thank you so much for such a great unit! :)" -Angee B.
*****************************************************************************
Newly updated on 1/19 to include even more hands-on activities for each adaptation!
*****************************************************************************
Includes:
~Detailed Lesson plans for each adaptation
~Science demonstrations
~Hibernation activities
-KWL
-Original poem and craft
-STEM challenge- build a den for a bear
-Differentiated Venn diagram comparing people to hibernating animals
~Camouflage activities
-Camouflage wheel to show rabbit and fox in summer and winter
-Draw animals that blend in the snow (snowy field background)
-Camouflaging animals activity
~Migration activities
-Migrate with your students! 'North' and 'South' signs included
~Animals that store food activity: Acorns for acorn hunt
~9 Foldable readers- each on a different animal. Simply fold, read, and illustrate!
~4 Differentiated Reading Passages- one for each adaptation: bears, bats, foxes, birds
~Who Am I? Students cut and paste riddle on top of correct animal
~Animal sort- Adaptation headings and real pictures to sort
~Vocabulary matching cards
~Computer research project- 3 parts, complete with certificates
**Must have access (subscription) to Brain Pop Jr. to use**
~3-2-1 Summarizer: higher-level writing response
~Graphing- Find the animals in the picture and graph
~Word wall writing activity- can be used as a center, has 2 full-color word walls and response sheet
~Word Study sheets- rhyming, ABC order (differentiated- 3 levels)
~Writing Center- Students mix and fix sentences about animals, then write on recording sheet
~2 book-based activity packets
-Bear Snores On: realism/fantasy, bear craft and creative writing
-Bear Wants More- differentiated Venn diagram to compare both books, fact/opinion chart
~Math problem-solving cards- 10 cards with pictures and word problems
~Animals in Winter True/False sort Includes pieces to sort on whiteboard or pocket chart, plus follow up cut and paste printable!
~Portfolio cover for students to store work in! Glue or staple to a large folded piece of construction paper, and have students store all printables, booklets, projects, webquests, etc. in it. Great for a display of their hard work!
~Book and website list
**NEW** Digital Activities Just Added for use with Google Slides!
Reading Passages
4 "mini-books"
Adaptation Slides
Learning Journal with Word Banks
Sentence Scrambles
Hibernation poem
Fact/Opinion sort
Vocabulary Match
Skip-counting Word Problems
Meets many Common Core Standards!
So much to see and learn! Your students will LOVE the fun, educational activities in this unit!
***For special pricing on a DISTRICT license, please contact me at brenda@brendatejeda.com.***
*****STAY CONNECTED!*****
Have questions?
Email me at brenda@brendatejeda.com
Want my FREE weekly teaching tips and access to my FREE resource library?
Sign up here: FREE Resource Library
Want to join like-minded teachers to learn and share ideas?
Join my Facebook group here: Tejeda's Tots K-1 Teacher Group
Want to Learn More?
Visit my blog here: Tejeda's Tots
Follow me on Social Media
Report this resource to TPT