Another Kind of Pain: Analysis from Multiple Perspectives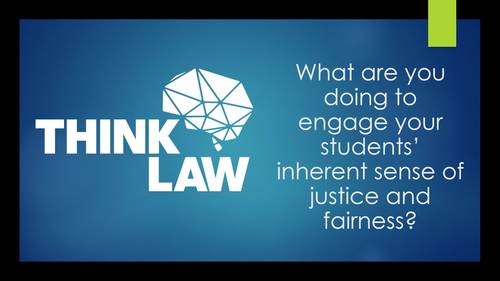 ;
What educators are saying
I love ThinkLaw. Everything they produce is well thought out, easy to implement, and provides for fun discussion.
Description
In the United States, someone dies of an opioid overdose every 90 seconds. But who is responsible?
Multiple counties across the U.S. have filed lawsuits against the drug companies that manufacture opioids. It's estimated that about 80% of all heroin users began with prescription pills.
Another Kind of Pain asks your student to analyze the problem from multiple perspectives, brainstorm the arguments from both sides of the lawsuit, and draw a conclusion.
Another Kind of Pain includes:
- Teacher's Guide
- PowerPoint presentation
-Student Sheets available as Word Documents AND editable PDF
Real Life + Real Legal Cases = Real Thinking & Real Engagement!
Report this resource to TPT
Standards
to see state-specific standards (only available in the US).
Determine an author's point of view or purpose in a text and explain how it is conveyed in the text.
Integrate information presented in different media or formats (e.g., visually, quantitatively) as well as in words to develop a coherent understanding of a topic or issue.
Analyze the interactions between individuals, events, and ideas in a text (e.g., how ideas influence individuals or events, or how individuals influence ideas or events).
Trace and evaluate the argument and specific claims in a text, assessing whether the reasoning is sound and the evidence is relevant and sufficient to support the claims.
Analyze how a text makes connections among and distinctions between individuals, ideas, or events (e.g., through comparisons, analogies, or categories).