Appositive Phrases Trashketball Review Game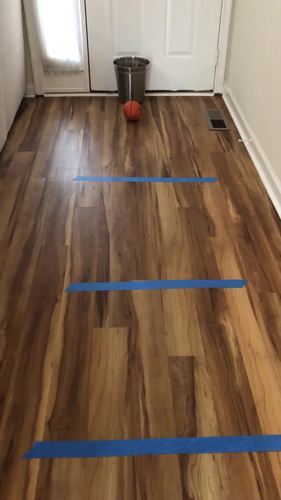 ;
What educators are saying
It was an easy way to review appositives with my students, and they had some fun competition at the same time.
My students absolutely loved playing trashketball while learning about appositives at the same time. They continue to ask to play this game constantly!
Also included in
Teach grammar concepts and skills with these 16 Grammar Review Trashketball Games! These language games use active learning to help you improve student writing and to make "boring" grammar engaging. The pre-made games save you hours of prep, but if you choose, you can edit the questions and rules.

Price $39.99

Original Price $62.79

Save $22.80

Use formative assessment to review grammar and language concepts with this bundle that includes Trashketball games for standard English grammar and usage. These games will save your valuable time as they already include concept review slides, editable question slides, and answer keys. Students mee

Price $69.00

Original Price $137.22

Save $68.22

Make learning grammar fun and interactive with these Trashketball games! This bundle includes six PowerPoint Trashketball games to facilitate review of prepositional phrases, appositive phrases, and verbal phrases (gerunds, infinitives, and participles). Each PowerPoint includes the following slides

Price $15.75

Original Price $22.50

Save $6.75

Review parts of speech, sentences, phrases, commas, and other grammar concepts with this bundle that includes 11 of my popular PowerPoint Trashketball games. These games will save your valuable time as they already include concept review slides, question slides, and answer keys. (If desired, you can

Price $30.99

Original Price $42.75

Save $11.76
Description
Review appositive phrases with this fun grammar game. During this PowerPoint presentation, teams of students review appositives and compete to shoot baskets into a trash can. For the first two rounds, students simply identify the appositive phrases in each sentence, but the difficulty increases in the third round when they have to combine sentences to create new sentences with appositive phrases.
Are you interested in an animated PowerPoint version of the game that students play online?
Appositive Phrases Digital Review Game - Distance Learning
Research shows that students often learn best when they can move, and this activity motivates students further by tapping into their love of sports. Using heterogeneous groups to play a game with friendly competition is an excellent way to meet the needs of all of your students and reward them for their success.
This PowerPoint presentation includes the following:
review slides
rules for the students
game slides
teacher instructions
key
With this game, you will be amazed that your students will want to learn grammar! Here are other games if you will be teaching more phrases:
Participial Phrases Review Game
Want to extend student learning after the game? Then check out these interactive bookmarks:
Appositives - Interactive Bookmarks
There are also Trashketball games for literature review:
Meaningful and Memorable English Language Arts by © OCBeachTeacher
All rights reserved by author.
Limited to use by purchaser only.
Group licenses available.
Not for public display.
Report this resource to TPT
Standards
to see state-specific standards (only available in the US).
Initiate and participate effectively in a range of collaborative discussions (one-on-one, in groups, and teacher-led) with diverse partners on grades 9–10 topics, texts, and issues, building on others' ideas and expressing their own clearly and persuasively.
Demonstrate command of the conventions of standard English grammar and usage when writing or speaking.
Explain the function of phrases and clauses in general and their function in specific sentences.
Place phrases and clauses within a sentence, recognizing and correcting misplaced and dangling modifiers.
Demonstrate command of the conventions of standard English capitalization, punctuation, and spelling when writing.