Argumentative Text Bundle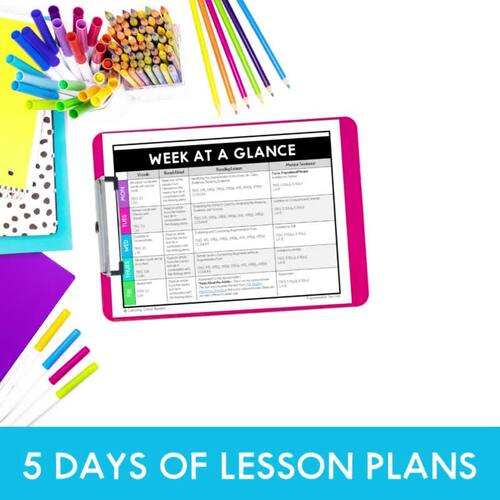 ;
4 PPT Lessons, 7 Passages, Assessment, Mini Anchor Charts, 3 INT NB Pages, 1 Sort, 52 Task Cards
Includes Google Apps™
This bundle contains one or more resources with Google apps (e.g. docs, slides, etc.).
Easel Activities Included
Some resources in this bundle include ready-to-use interactive activities that students can complete on any device. 
Easel by TPT is free to use!
Learn more
.
What educators are saying
This was great since I didn't have a whole lot of resources to teach this standard. Everything was organized and easy to follow.
This was the perfect resource for teaching argumentative texts. It is TEKs aligned and includes everything that could be needed and more.
Products in this Bundle (5)
Description
This argumentative text bundle has everything you need for the week!
The 5-day Argumentative Text Unit will help you teach your students to recognize and identify the characteristics and structures of argumentative text (ie. the author's claim, the intended audience, and the facts & evidence used to support the claim). Students will then analyze the characteristics & structures to evaluate the author's claim and compare arguments made about the same topic. This argumentative text unit covers several components of your ELA instruction: read aloud, detailed reading lessons, vocabulary, and grammar (using mentor sentences). There is also a connection to writing with response to text and writing station prompts!
The Argumentative Text Interactive Notebook Pages are the perfect supplement for your instruction throughout the week and will serve as a great reference for your students!
Fact & Opinion Task Cards w/ Digital Options help your students practice distinguishing between the two, a skill that is critical in reading & analyzing argumentative text. The oral admin included with the digital options makes providing accommodations for struggling readers a breeze.
This Argumentative Text Bundle Includes:
⭐Argumentative Text Reading Lessons & Resources:
Day 1 – Introduction to Characteristics and Structure of Argumentative Text (Video & PowerPoint Lesson 1)
Day 2 – Evaluating the Author's Claim (PowerPoint Lesson 2)
Day 3 – Evaluating and Comparing Argumentative Texts (PowerPoint Lesson 3)
Day 4 – Partner Work - Comparing Arguments within an Argumentative Text
Day 5 – Assessment – This reading passage has 6 multiple choice questions and 4 short answer questions.
4 Original Argumentative Text Articles for Lessons, Practice, & Assessment
Graphic Organizers/Student Response Sheets
Mini-Anchor Chart Handout
⭐Argumentative Text Interactive Notebook Pages with:
Google Slides
3 Interactive Mini Anchor Chart (includes choice in teaching argumentative or persuasive)
3 Interactive Pages for Use with Any Text
Argumentative/ Persuasive Short Text
Fact vs Opinion Sorting Activity
Lesson Ideas
Leveled Book List for Argumentative Text
Examples
⭐2 Extra High-Interest Argumentative Text Passages about the Effects of Video Games on Kids
Argumentative Passage with Claim that Video Games Are Good for Kids
Argumentative Passage with Claim that Video Games Have Negative Effects on Kids
Graphic Organizers/Student Response Sheets
⭐Read Aloud Resources:
Mentor Text List of Free Argumentative Articles Online
Think Aloud Stems
⭐Vocabulary Resources:
Vocabulary words are taken from the argumentative text included with the unit.
Vocabulary Word Cards & Picture Cards
"Mirrors with Words," Examples & Nonexamples, and Words in Context Activities
Vocabulary Assessment
⭐Grammar Resources:
Grammar Focus: Prepositions and Prepositional Phrases
The grammar resources in this unit follow the mentor sentence structure derived from Jeff Anderson's Patterns of Power method and are designed to accompany the week's mentor text.
4 Days of Mentor Sentence Lesson Plans
Explanation of Mentor Sentences
PowerPoint Presentation to Accompany Mentor Sentence
Student Handout/Recording Sheet
Assessment
⭐Response to Text Questions
These 5 response to text prompts can be used in reading response journals, as quick writes, in a writing station, or as open-ended discussion questions.
⭐Writing Prompts
Note - These are not intended to replace mini-lessons or writing instruction.
These 5 writing prompts are perfect for your writing station.
These argumentative text lesson plans are TEKS and Common Core aligned. See the preview for an overview of what will be taught throughout the week.
⭐20 Argumentative Text Task Cards:
This recess-themed set of 20 argumentative text task cards gives your students a fun way to practice identifying evidence that supports the claim. Each card contains a claim and asks the students to determine which of two answer choices best supports it.
Printable PDF
Digital Options

Boom Cards with Optional Oral Admin
Google Classroom (with Oral Admin)
Google Classroom
SeeSaw
Easel Activity on Teachers Pay Teachers
⭐32 Fact & Opinion Task Cards:
Help your students practice distinguishing facts from opinions.
Printable PDF
Digital Options

Boom Cards with Optional Oral Admin
Google Classroom (with Oral Admin)
Google Classroom
SeeSaw
Easel Activity on Teachers Pay Teachers
⭐Important Note:
Argumentative text can be a difficult genre for our students. The level & grade of your students will determine the amount of scaffolding required from you while teaching this unit. I suggest that 3rd-grade teachers introduce the genre with the video (linked in lesson 1). Third graders will likely need a lot of support with this.
⭐ What Other Buyers Are Saying:
"This was the perfect resource for teaching argumentative texts. It is TEKs aligned and includes everything that could be needed and more." - Aspen F.
"Great for seeing different viewpoints (claims) of the author's perspective!" - Tracy N.
"Students were engaged in the passages, overall great resource." - Jennifer G.
"Great resource, really helped me introduce the genre." - Michelle G.
___________________________________
✨ All my new products are 50% off for the first 24 hours. Click here to follow my store and receive notifications when I create something new so you don't miss out on the savings.
I'd love to hear from you if you have any questions, issues, or requests!
❤ Laura Heinen
laura@cultivatingcriticalreaders.com
cultivatingcriticalreaders.com
___________________________________
Copyright © Cultivating Critical Readers, LLC.
Permission to copy for single classroom use only.
Please purchase additional licenses if you intend to share this product.
Total Pages
4 PPT Lessons, 7 Passages, Assessment, Mini Anchor Charts, 3 INT NB Pages, 1 Sort, 52 Task Cards
Report this resource to TPT
Standards
to see state-specific standards (only available in the US).
Determine the main idea of a text; recount the key details and explain how they support the main idea.
Distinguish their own point of view from that of the author of a text.
Compare and contrast the most important points and key details presented in two texts on the same topic.
Determine the main idea of a text and explain how it is supported by key details; summarize the text.
Explain how an author uses reasons and evidence to support particular points in a text.