Aristotle and Dante Discover The Secrets Novel Study/Nonfiction/Tolerance Bundle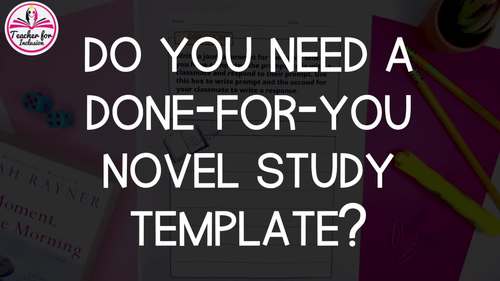 ;
Includes Google Apps™
This bundle contains one or more resources with Google apps (e.g. docs, slides, etc.).
Products in this Bundle (3)
Description
1. Aristotle and Dante Discover the Secrets of the Universe novel study includes all lessons necessary for a successful novel study unit including: test, questions, activities, essay, worksheets, journal responses, etc. Your students will enjoy the rigor and creativity of these lessons built on best teaching practices.
Featured:
Philosophical Chairs Collaborative Discussion: All worksheets included
Essay
Prompt
Outline
Rubric
Self-edit
Roll the Dice Activity Game
Journal Prompts
Vocabulary worksheet
Costa's questions worksheet
Claim/evidence worksheet
Compare/contrast worksheet
Chapter by chapter questions with key
Quiz
Double journal response worksheet
Reading comprehension questions
Purpose of Reading questions
Close reading text and questions
Activities/journal prompts
Plot structure diagram worksheet
One-pager theme project assignment
Keys, teacher notes, and teacher guides
Inference Activity
Graphic organizers
10 Reading Responses
Lit. Circles
4 Projects
Teacher notes/standards/ANSWER KEYS
2. Teaching tolerance anti bias framework social justice is a unit/lesson that covers four critical topics: diversity, justice, identity, and action. In order for students to become tolerant they must learn compassion. This unit supports that ideal. This product includes everything needed including teacher notes, text, activities etc.
Jewel Parker Rhode's, passage for close reading (stand alone: no need to have read book)
Video component Emmett Till-most recent footage
Dashka Slater's, passage for close reading (stand alone: no need to have read book)
Short film component about transgender (Sam)
Kwame Alexander's, passage for close reading (stand alone: no need to have read book)
Values Activity-students will decide what values are most important to them
Three component videos for activism
Critical thinking questions throughout
3. The 57 Bus by Dashka Slater is a non-fiction lesson plan including an article that was written in the newspaper in Oakland California that is as thought provoking as it is puzzling. The lesson provides a dynamic-collaborative discussion about a boy who was lit on fire for wearing a kilt.
Featured:
Article close reading assignment 30 pages
Close reading directions
Comprehensions questions
Desk circle activity
Answer key
4. Cultural Goggles Assignment aims to eliminate our cultural bias so we can live and work cooperatively and collaboratively with one another. Students choose 4 areas in their lives that may have an impact on their cultural bias and create a poster for all to see. They place their categories such as friends, family, school, religion, military, etc. and take a close look at how it affects the world in which they see it. This is a one poster assignment template.

Related Products
⭐ Aristotle and Dante Discover The Secrets Novel Study/Nonfiction/Tolerance Bundle
⭐ Aristotle and Dante Discover The Secrets of the Universe Novel Study/Answer Keys
⭐ Aristotle and Dante Discover the Secrets of the Universe Comprehensive Essay
To revisit "The Teacher for Inclusion" shop, please click HERE
************************************************************************************************************
Answer Key
Included with rubric
Teaching Duration
1 month
Report this resource to TPT