Art Sketchbook Prompts and Bell Ringers- DECEMBER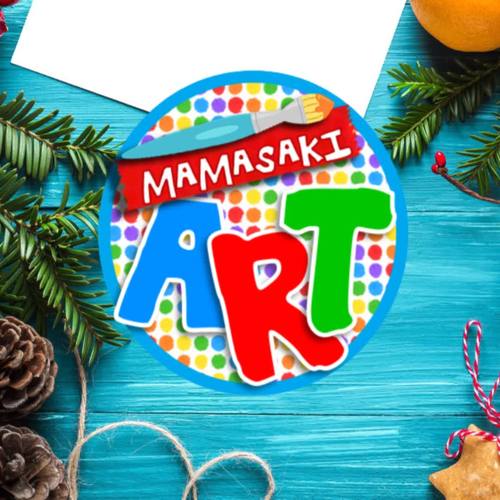 ;
Also included in
Your 6th-12th-grade students will look forward to these Daily Art Sketchbook Prompts and Art Bell Ringer Activities! These daily PowerPoint slides make it easy for you to introduce your students to new and exciting artists. They can't wait to see which new artist is on the daily slide! The best part

Price $43.50

Original Price $53.75

Save $10.25

This bundle combines two Art Sketchbook Prompts and Bell Ringers resources. You will receive the 225 PowerPoint slide Art Sketchbook Prompts and Bell Ringers BUNDLE for the ENTIRE YEAR resource. You will also receive the 265 PowerPoint slide National Days of The Year Daily Drawing Activities BUNDLE.

Price $69.00

Original Price $86.25

Save $17.25
Description
Your 6th-12th-grade students will look forward to this This daily PowerPoint makes it easy for you to enrich your students with new and exciting artists. They can't wait to see which new artist is on the daily slide! The best part is that the work is done for you. Simply turn on your projector and done!
If you purchased the November Sketchbook Prompts BEFORE 11/12/18, you already own this. The original November resource has been turned into a BUNDLE. Go to "My Purchases" and download the updated file or click this link- Art Sketchbook Prompts and Bell Ringers BUNDLE.
Each slide in the Daily Art Sketchbook Prompt and Art Bell Ringer Activity has an ARTIST OF THE DAY, ARTWORK OF THE DAY, ART QUOTE OF THE DAY, and a DAILY SKETCHBOOK ASSIGNMENT.
Use this Daily Art Sketchbook Prompt and Art Bell Ringer Activity PowerPoint as morning bell work. Or, print them out and use as an early finisher activity.
Each daily activity fits in with the theme of DECEMBER. There are 17 DECEMBER days. Since these are not dated, use them in any order you would like.
17 Daily PowerPoint Slides with NOVEMBER Theme
17 Art Words of The Day with Definitions
17 Artists of The Day (with photo and tidbits about the artist)
17 Quotes of the Day from the Artist
17 Sketchbook (Daily Draw) Assignments
PDF Printable Copy of the PowerPoint
3 Different RUBRICS with Coordinating Score Sheets
5 Different Score Sheets
4 Different Daily Draw Printables
George Inness
Dina Cimarusti
Dante Rossetti
Daniel Minter
Sir John Everett Millais
Rouben Ter Arutunian
Aubrey Vincent Beardsley
Edward Penfield
Moritz Oppenheim
Synthia Saint James
Mike Kelley
Norman Rockwell
Roy Lichtenstein
Margaret Bourke-White
Richard Morris Hunt
Tatsuo Miyajima
Dr. Seuss
BE SURE TO CHECK OUT THE PREVIEW FOR MORE DETAILS!
Art Sketchbook Prompts and Bell Ringers- NOVEMBER
Are you looking for a daily art activity for elementary? Check out Artwork of The Day for K-5!
* This product in non-editable. If you are hoping to edit the text or want to copy the clip art, please do not purchase this product. For security purposes, the images have all been flattened. Since this product is labeled as NON-EDITABLE at time of purchase, please do not leave feedback based on your inability to edit this resource.
* This product introduces students to a new artist each day. Activities about the artist are not included.
* The language and images used are appropriate for grades 6-12th.
PRICE- The price of this product is based on the number of days. The cost of each day (slide) is approximately 25 cents. The handouts included in this product are at no additional charge.
************************************************************************
WANT TPT STORE CREDIT TO GET MORE AMAZING RESOURCES?
Here's HOW!
Go to the "My Purchases" page.
Use the provide feedback icon under any item you downloaded.
Click it, and you will be able to leave a short comment and rating.
Each time you provide feedback, TPT gives you credits that you may use to lower the cost of any future purchases.
It's that easy! I would love and appreciate your feedback!
******************************************************************
Follow Mamasaki on FACEBOOK for updates on FREE Products!
Follow Mamasaki's Website:https://mamasakiteacher.com/
Report this resource to TPT