Articulation Boom Cards Value Bundle - Speech Therapy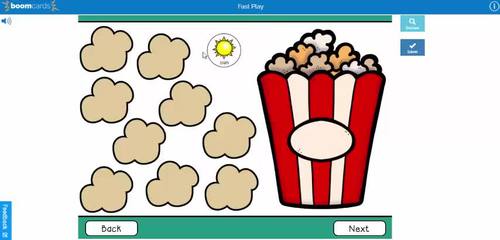 ;
Compatible with Digital Devices
The Teacher-Author has indicated that this resource can be used for device-based learning.
What educators are saying
Great graphics and easy for student to see progression through the session. This is a great resource for my virtual articulations therapy sessions.
Products in this Bundle (17)
showing 1-5 of 17 products
Bonus
One Click BOOM Bundle Download
Description
Articulation Boom Cards Value Bundle - Speech Therapy
These interactive Boom Decks are a creative and engaging way to elicit multiple repetitions of targets with children with articulation needs who are working at word level.
Each deck contains 30 target words - 20 in initial position and 10 in medial position each in 8 x easy to play drag and drop games
(Except for decks with vocalic /r/ or /s/, /l/ or /r/ blends where there are 5 images for each blend)
Pictures are clear so that they can be easily seen when screen sharing for teletherapy or being played on a smaller screen
The games give opportunity to practice multiple repetitions of target words in a play based context.
Use the fast pin link from Boom to send for home practice by assigning the deck to families.
Download the preview file for more detailed information and a sample of the resource in action.
ABOUT BOOM CARDS:
BOOM CARDS™ are digital resources that your students can play in clinic, at home, school or through teletherapy.
When you purchase this product, you will receive a PDF that includes a LINK to the Boom Cards. Click the links inside the product .pdf to redeem your BOOM CARDS™ Boom Cards are stored and used on a separate platform on the Boom Learning website. You need a free or paid Boom Learning account to access and use this deck. When you click the download link in the PDF, it will take you to your Boom Learning Library, where all of the Boom decks that you download will be located.
To use Boom Cards, you must be connected to the Internet. Boom Cards play on modern browsers (Chrome, Safari, Firefox, and Edge). Apps are available for Android, iPads, iPhones, and Kindle Fires.
Report this resource to TPT