Back to School Activities to Teach Procedures and Rules with Digital Activities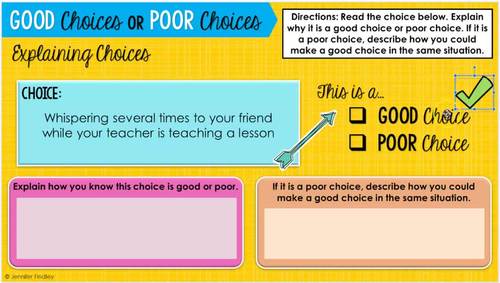 ;
PDF

Google Apps™
40 + Google Slides Versions
Includes Google Apps™
The Teacher-Author indicated this resource includes assets from Google Workspace (e.g. docs, slides, etc.).
What educators are saying
This is my first year in 4th grade and this is a perfect resource to use to make sure you're teaching all the procedures!
We loved using this for the beginning of the year and refreshing our memories on making positive choices!
Description
Teaching procedures and rules the first weeks of school is so important! This back to school resource contains tips, activities, and printables to help you introduce, teach, and reinforce your classroom rules and procedures.
Note: The back to school activities are now available in digital versions as well! See pages 3-4 of the PDF for the details and links.
Click here to see all of my Back to School resources.
General Information and Tips for Creating Rules and Procedures
List of Suggested Classroom Procedures to Teach
General Steps for Introducing and Teaching Procedures
Link to Editable Classroom Procedures Task Cards
Looks Like/Sounds Like: Use this T-Chart to have the students take a classroom rule or procedure and list some ideas of how this rule looks and sounds like. This is a powerful tool in helping them understand how to follow the rule or procedures.
Do's and Don'ts: This is very similar to the above activity. Use the T Chart to have the students describe what you DO to follow the rule or procedure and what you DON'T do.
iPhone Apps: This is a fun and creative way to have the students think of the class rules. The students create an iPhone app for each class rule. They design a button and a title for each rule. I have included a bulletin board poster if you would like to make a display of this. **Printable Only
Scenarios: 22 different classroom scenarios involving rules and procedures. Each scenario also has guiding questions for the students to answer.
Teaching the Procedures: Cut out each square and give each pair or group a procedure to teach the rest of the class. I have included a blank grid so you can include additional procedures to fit your needs.
Teaching Special Procedures: A printable for students to record drill procedures.
Class Rules Book: Template to have your students make a simple book containing the rules of the classroom. Have the students write the rule, then rewrite it in their words, then illustrate the rule.
Good Choice or Poor Choice: You Decide!: This can be done whole group, with small groups, or with partners. The students cut out the behavior cards, read them, decide if the circumstance is showing a good choice or poor choice, and then sort them correctly. I have also included a blank page for the students to create their own behavior cards.
Write About It!: A writing prompt about a day without rules and directions.
Read About It! A paired story set for discussing what school would be like without procedures. One story depicts a day in a classroom without procedures and one depicts a day in a classroom with procedures.
•The digital rules and procedures activities are also included for use with Google Slides. Click here for a step-by-step guide for assigning Google Slides in Google Classroom. *The checklist is in Google Sheets.
*The content for the digital activities is the SAME as the printable activities. It has been modified for optimal digital use and engagement.
•Check out the video preview to see the digital rules and procedures activities.
Total Pages
40 + Google Slides Versions
Teaching Duration
2 Weeks
Report this resource to TPT