Back to School Pack (10 First Week Lessons & Data Wall) BUNDLE Distance Learning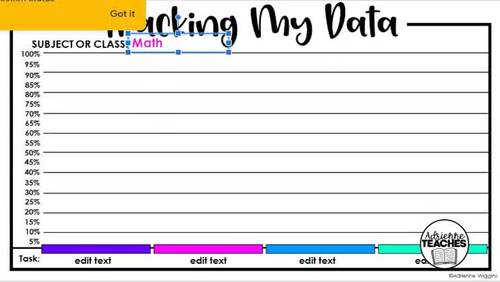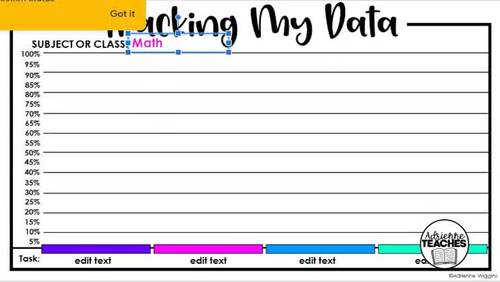 Created By
Adrienne Wiggins
Products in this Bundle (2)
The first week of school is one of the most crucial weeks of the school year. You are getting to know the students, but you also have to hit the ground running with establishing procedures, expectations, and developing a great classroom community. Over almost a decade in the classroom, I have found

The first week of school is one of the most crucial weeks of the school year. You are getting to know the students, but you also have to hit the ground running with establishing procedures, expectations, and developing a great classroom community. Over almost a decade in the classroom, I have found
Back to School Pack PowerPoint & Google Link
Bundle Description
⭐The bulk of this resource is PDF/print.
⭐Digital, editable versions of the activities have been added for each of the 10 lessons (at least one slide per lesson). This is a Google Classroom resource and also a PowerPoint that can be used with share screen in Zoom calls or uploaded into Microsoft Teams.
The first week of school is one of the most crucial weeks of the school year. You are getting to know the students, but you also have to hit the ground running with establishing procedures, expectations, and developing a great classroom community. Over almost a decade in the classroom, I have found myself coming back to the same core lessons that seem to have the most impact for my students.
This product is part of a bundle. See below for the bundle and other resource included.
⭐ First Week Essentials: Classroom Community Lessons & Activities
⭐ First Week Essentials: Data Wall & Lessons

*This resource is also a part of my bigger Back to School BUNDLE.
This resource includes 10 lessons for the first week of school. There are 81 pages total. Download the preview to get a better look at the lessons and resources attached to each lesson.
The focus of these lessons is building your classroom data wall.
Pre-Lesson: Data Wall rundown, graphs, and header
Lesson 1: Crafting a Mission, Vision, and Goals
Lesson 2: Crafting Classroom Expectations
Lesson 3: Defining a Quality Student and Teacher
Lesson 4: Establishing Classroom Procedures
The focus of these lessons is building your classroom community.
Lesson 5: Student Surveys
Lesson 6: Creating a Birthday Board
Lesson 7: Creating a Class of Problem Solvers
Lesson 8: Laying the Groundwork for Reader Leaders
Lesson 9: Setting up a Writing Portfolio
Lesson 10: Sharing Summer Experiences (You can download a freebie sample of this lesson HERE.)
Also Included:
Each lesson page includes goals for the lesson, step-by-step procedures, and suggested read alouds.
Photos of completed activities and covers of read aloud books are also included.
Each lesson comes with the resources needed to complete the activity.
These lessons were designed to go hand in hand with ⭐ Data Notebooks which also can play a big role throughout the first week and establishing expectations.
Report this Resource to TpT