Back to School STEM Activities and Challenges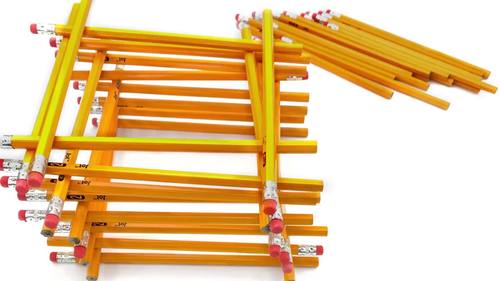 ;
PDF

Google Apps™
Includes Google Apps™
The Teacher-Author indicated this resource includes assets from Google Workspace (e.g. docs, slides, etc.).
Easel Activity Included
This resource includes a ready-to-use interactive activity students can complete on any device. 
Easel by TPT is free to use!
Learn more
.
What educators are saying
Engaging way to get students back into problem solving and collaborating with one another after summer vacation.
This was a fun set of activities to do with students. While it is sold as a back-to-school product, you could do these activities any time during the school year.
Also included in
First day of school STEM to the end of year STEM! Do you want to add STEM Activities and Challenges into your classroom curriculum this year? STEM for the Entire Year includes over 65 Challenges that will engage your students as they go through the engineering design process. Your students will lear

Price $35.00

Original Price $65.50

Save $30.50

Back to School Bundle includes 8 different Back to School Packets. In the packets are activities that include many different Get to Know Your Students Activities, writing prompts, and printouts! You will save money and your students will be engaged in fun activities and writing prompts the first wee

Price $12.50

Original Price $25.00

Save $12.50

STEM Mega Bundle includes over 85 Challenges and daily STEM Challenges that will engage your students as they go through the engineering design process. Your students will learn to collaborate with their peers as they think critically and problem solve to complete seasonal STEM Challenges!⭐These act

Price $110.00

Original Price $213.00

Save $103.00
Description
Back to School STEM Challenges Bundle is a packet of activities your students will love as they problem solve and think critically! These activities will engage your students as they unleash their imagination. Connecting important skills such as collecting data, making observations, and measurement skills will help you seamlessly add STEM to your current curriculum.
These activities can also be used for STEM Fridays, STEAM Activities, Maker Spaces, Tinkering Labs, or After School Clubs.
These STEM Challenges are included in my Entire Year of STEM Bundle! You can save lot of money purchasing the entire bundle!! STEM Yearlong Bundle.
Activities Included:
Ballon Powered Bus
Pencil Towers
Paper Clip Pulley
Crayon Box Volume
Materials (suggestions)
Balloons
Straws
Shoebox lid or Styrofoam food tray
Wheels
Masking Tape
2 Coffee Stirrers
Pencils
rulers
Rubber bands (optional)
Erasers
Small cup
String
Paper clips
tape
Spring Scale (optional)
Crayon Box
Rulers
Card stock
Check out what some happy teachers had to say!!
"I used this resource this past week with my 4th graders and they LOVED the pencil tower activity. They have asked if we can do another one every day since."
"Loved these! My students favorite was the pencil tower. They were coming up with some amazing structures :)"
"Great resource to help students develop higher order thinking skills and to learn to work as cooperative groups."
Other products you will want to check out:
Connecting STEM to a Great Book
STEM Paper Airplane Challenges
STEM Starting a Lemonade Stand Business
→Follow me on Facebook and on Instagram
I Love My Followers!!!! Follow me on TPT! ⭐️
You will be notified when new products are uploaded. New products are always 50% off for the first 24 hours they are posted. It pays to follow me!
Feedback Pays!! Don't forget to leave feedback, you will earn points that can be used to buy more TPT products!!! (YAY!)
Thank you so much,
Lisa Taylor
Report this resource to TPT
Standards
to see state-specific standards (only available in the US).
Recognize volume as an attribute of solid figures and understand concepts of volume measurement.
Plan and carry out fair tests in which variables are controlled and failure points are considered to identify aspects of a model or prototype that can be improved.
Define a simple design problem reflecting a need or a want that includes specified criteria for success and constraints on materials, time, or cost.
Generate and compare multiple possible solutions to a problem based on how well each is likely to meet the criteria and constraints of the problem.