Balloons Over Broadway Thanksgiving STEM Activity Stop Motion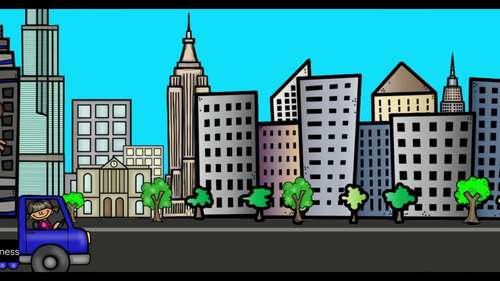 ;
PDF

Google Apps™

Internet Activities
Includes Google Apps™
The Teacher-Author indicated this resource includes assets from Google Workspace (e.g. docs, slides, etc.).
Also included in
This bundle includes a number of Thanksgiving STEM challenges and activities, both hands-on and digital.What You'll Get3 Hands-On Pilgrim STEM Challenges:Capstan Challenge Pilgrim House Challenge Mayflower Challenge 3 main STEM challenges that pair with the read aloud The Great Turkey Race (plus bo

Price $16.80

Original Price $21.00

Save $4.20

Get all your digital stop motion animations in one place! This resource includes the following animation projects (11 total):Non-Holiday ProjectsWinter Night Train (can be used as a companion to The Polar Express)Winter Sports SceneSnowman SceneLeprechaun Trap AnimationDog Agility SceneLife Cycle An

Price $35.60

Original Price $44.50

Save $8.90
Description
Float into fun this Thanksgiving with a digital STEM activity! This resource pairs beautifully to the beloved read aloud Balloons Over Broadway by Melissa Sweet.
If you have ever had your students create a green screen Thanksgiving day parade, or marched down the hallways with your students and their hand-crafted balloon floats, you know what an engaging, hands-on activity it is. This is a similar, but digital, option!
✅ Your students will create a stop motion animation of a Thanksgiving day parade using Google slides (and hone their tech skills along the way!).
✅ Students can work independently or in pairs to create an animation of a balloon/float as it travels down the city street. Students can then view their animation to see their work.
✅ When all of the animations are complete, you have the option to compile them all into one video (either you can do it or enlist the help of a student). For the overachiever, you could even announce each float just like they do at the Macy's Thanksgiving Day parade.
Watch the video preview above to see a sample animation or watch one on Instagram (thanks to @teachinginroom6 for sharing this awesome animation sample!)
What You'll Get
5 Instruction Pages for Students You do not need to know how to do digital stop motion animation before trying this!
Background City Page and Balloon Float Elements Students can used the components provided, create their own, or do an image search to create just the right float! Includes animals like the one shown plus twisted balloon animal designs.
Teacher Instructions to create a compilation video (optional).
Video Example that shows an animation being built, as well as how to view the animation.
Digital Stop Motion Animation Projects
Looking for a Physical Stop Motion Resource?
Stop Motion Animation STEM Project
Teacher Reviews
⭐⭐⭐⭐⭐ "I rarely ever write reviews but this is the best money I have ever spent on this site. It was step by step, fun, and engaging. My kids struggle with a lot but they didn't want to stop on this assignment. My lowest felt confident and couldn't wait to share. They are already starting to make new ones for Christmas on their own. I can't love this more!!!!!"
⭐⭐⭐⭐⭐ "I bought the book and was so happy to see that you had loved the book as much as me! My students loved the literature tie, but loved learning about the traditions of balloons and tied my West Coast kiddos to the East Coast parade. I loved the stop-motion lessons and the creativity that was absolutely unleashed! They actually asked if they could work on more of their own ideas over Thanksgiving Break. I set up a Flipgrid topic for movies and creations; they posted them to share with fellow classmates. Thank you so much for creating such a fun activity that encouraged perseverance and collaboration so near to the holidays, when some might be losing focus!"
Report this resource to TPT