Basketball skills and drills - Printable task cards for PE and sport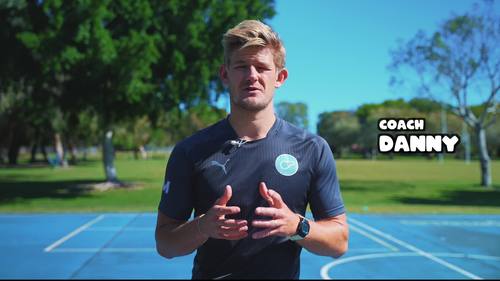 ;
What educators are saying
I am new to teaching pe this year. This resource helped guide my instruction and give me clear goals to work my students towards.
Also included in
I've put together a bundle of the resources I've made, available here so you can purchase everything in one go with big savings! AND, when I add new resources to this bundle, you have access to them for free, without any additional purchases needed!In this bundle you'll get:(Grades K-3)• Kindy-Grade

Price $250.00

Original Price $278.67

Save $28.67

• A huge collection of 242 unique individual skills & challenges for elementary PE, complete with printable task cards & demonstrational videosThis mega Solo sports bundle is an incredible PE course addition to every elementary teacher looking for ideas to help develop all the fundamental sp

Price $54.99

Original Price $65.50

Save $10.51
Description
• 27 individual basketball skill & drill printable task cards for elementary PE (+ videos)
This elementary basketball task cards pack is an awesome addition to be equipped with, to help with your basketball PE lessons. It contains a collection of high-quality task card files with exclusive video demonstrations, for you to use as part of your basketball program...
1. 27 colourful, easy-to-follow PE activity cards
› Simply print out (and laminate) the cards (A4 or A5), and pick & choose a variety of activities to use. You can use the cards as stations to rotate around, or incorporate into relay races, circuits, as warm up activities etc...
- The activities are fantastic to use to help develop your students ball handling, dribbling, control and hand-eye co-ordination, and perfectly suited for all grades K through 6...
They can also be printed larger as sports hall posters, or used for reference straight from your iPad/tablet. Each card has uniquely drawn illustrations with clear teaching instructions.
2. Online video demonstration support (check out the free example video )
You'll be given access to instructional videos for each task (private YouTube videos). You can watch the videos with your students to help them see exactly how to perform the activity effectively with the correct technique.
I know you'll love these task cards as they're such a practical resource tool for any elementary or high school teacher. And just so you know these activities are only 27 tasks out of over 250 unique sport skills, drills and challenges.
I'm always striving to give you more than just the resource itself – You won't find other basketball cards complete with supporting videos. I aim to provide you with professional sports-coach level resources that are so easy to teach and implement at your school as a teacher
• Note - I've put together complete basketball lesson plans, so you can take the stress out of planning the lessons yourself - check them out here:
› Grade K-3 - Bouncing/basketball lessons and games
Make sure you check out some of my other resources below:
--------------------
Grade K-3 PE resources:
› Agility, Balance & Co-ordination fundamentals pack: 60+ tasks and activities to develop agility, balance & co-ordination
› Complete Kindergarten PE Sport Skills Games pack: Over 100 PE group games, skills, drills, challenges, and lesson ideas
› Exploring PE Sport stations pack: 60 skill stations
› Rapid Relay Races pack: 25 thrilling, easy to set up challenging team races
› Gymnastic Stations pack: A complete unit with over 60 activities
› Individual Equipment Challenges pack: 42 printable task cards for unique & specific activities
› Warming up & Stretching task cards: 41 warming up & stretching exercise cards
Grade 3-6 PE resources:
› PE Team Games pack: 21 thrilling whole-class team games
› Basketball Unit pack: Coach-grade complete basketball unit
› PE Skill Stations pack › 50 fun sport activities for pairs
› Soccer lessons pack – Coach-grade complete soccer unit
› Volleyball unit - Coach-grade complete volleyball unit
› Gymnastic stations pack - A complete unit with over 60 activities
› Learn Math through Sport (Grade 3) - 5 integrative PE lessons that include the key math subjects - Complete with worksheets, score sheets, and 'how-to-play' videos.
Check out my site for loads of FREE drills, games, and instructional content on teaching PE!
• My NEW Youtube channel has weekly videos for simple ideas, drills + skills to support you to teach, and for your students to see, click HERE to check it out!
Any questions and further support at danny@primecoachingsport.com
Report this resource to TPT