Behavior Bracelets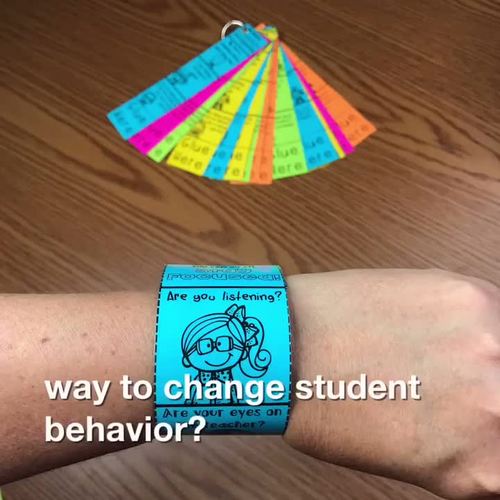 ;
What educators are saying
This product helped remind my students of their goal for the day. They enjoyed gaining stickers as they did their job.
Description
Have a student in your classroom who is in need of behavior interventions? Have you tried the basic checklist and not seen much progress? Give these behavior bracelets a try! Students wear the bracelets each day as a reminder of their 3 goals. Then as they meet their goals, they can color in their sections. Perfect for motivating students and very visual to remind them throughout the day of the expectations. No more clipboards or trying to remember to send the behavior list with the student! The list travels on the student's wrist!
Behaviors covered include: blurting out, staying focused, complete work, do your best work, self control, and more!
****I can resize the bracelets if they are too small.***
Try a behavior bracelet sample!
Need more RTI resources? Checkout my other products:
Phonis Intervention Bundle
RTI Research Based Interventions
Behavior Reminders for RTI
RTI Progress Monitoring Number Identification
EDITABLE RTI Data Notebook
RTI Paperwork Help
***************************************************************************
Connect with Me!
My Blog
Facebook
Instagram
Pinterest
***************************************************************************
© 2015 KEEPING UP WITH MRS HARRIS PRODUCTS. This purchase is for you and your classroom. Duplication for an entire school, an entire school system, or for commercial purposes is strictly forbidden. Please have other teachers purchase their own copy. If you are a school or district interested in purchasing several licenses, please contact me for a district-wide quote.
Report this resource to TPT