Bilingual Alphabet Flashcards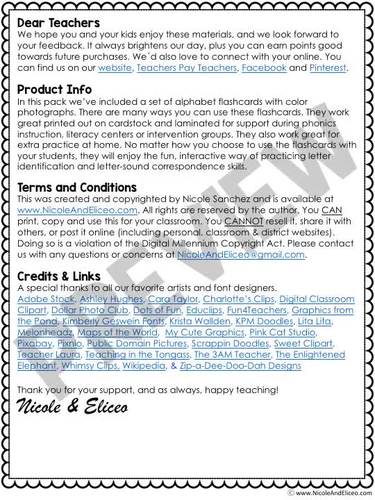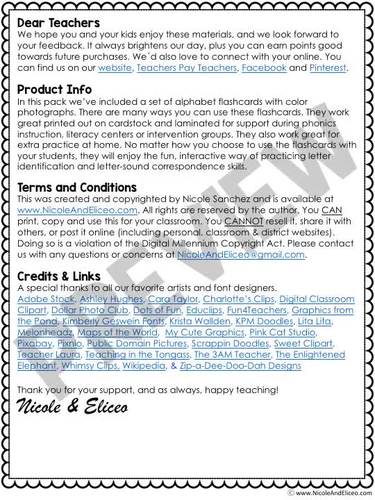 Created By
Nicole and Eliceo
Product Description
Support your beginner readers and writers with these alphabet phonics flashcards with real life photographs. They work great for phonics instruction, letter identification intervention groups or can be used to support your letter of the week lessons.
TEACHER-FRlENDLY FEATURES
This resource has been teacher-tested and approved, downloads in a secure PDF file, requires no teacher prep, works great for room decor or can be used with large or small groups, during mini-lessons or at literacy centers.
STUDENT-FRlENDLY FEATURES
This resource has also been kid-tested and approved, uses kid-friendly fonts, real photographs and is a great student reference tool.
INCLUDED RESOURCES
alphabet flashcards
color photograph version
English / Spanish bilingual version
Gomez-Gomez style (English in blue and Spanish in red)
SPANISH VERSION NOTE
Also includes optional posters for ch, ll, ñ and rr
For more info check the comments and ratings below. Happy teaching! - Nicole and Eliceo
Report this Resource to TpT