Brain Breaks - Morning Meeting Games - DIGITAL GAMES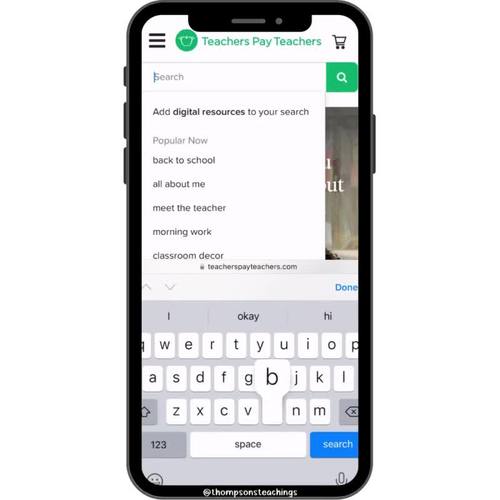 ;
PDF

Google Apps™
Includes Google Apps™
The Teacher-Author indicated this resource includes assets from Google Workspace (e.g. docs, slides, etc.).
Also included in
A mega pack bundle of all my digital/virtual Morning Meeting games. This pack includes all of my digital/virtual games already in my store and will include any virtual games (if any) are made in the future. This is not necessarily a growing bundle. The price now is the discount of what is inside. If

Price $156.00

Original Price $308.00

Save $152.00
Description
THE ONLY PACK OF BRAIN BREAKS you will ever need! This MEGA pack has OVER 350 brain breaks activities. You will not have to search for brain breaks in the classroom again; this morning meeting activity pack has you covered for the ENTIRE SCHOOL YEAR and BEYOND. These movement activities are accessible through Google Slides. 
⭐️  BUNDLE & SAVE ⭐️
This brain break pack is a part of the . Save over 15% AND get even more digital activities! 
The activities were designed to work in all learning environments and are great for remote, hybrid, or in-person learning! Perfect for morning meetings, brain breaks, sub-activities, indoor recess, socializing, bonding, storytime, specials, snack, and MORE! There are activities to incorporate 2 per school day.
⭐️ 
350 Unique Brain Breaks for Kids
1 PDF Document to Make Copy of the Google Slides
Hyperlinked Google Slides Document containing ALL of the Brain Breaks
Table of Contents
Checkmark for Each Slide to Mark When Completed
Organized into 14 Different Categories 
Different Time Range of Activities from 1 - 35 minutes to suit your needs
Your students will LOVE the wide variety of activities included! You will love how EASY it is to incorporate into your classroom. The extensive selection makes it easy for you to find movement, songs, dance, drawing, and much more that will fit into your day. 
⭐️
•Social Fun: Games- 69 non-video with typed directions
•Social Fun: Assorted- 16 videos
•Movement: Game Challenges- 17 videos
•Movement: Workout- 1 non-video, 8 videos
•Movement: Zumba- 5 videos
•Movement: Yoga- 17 videos
•Movement: Dance- 53 videos
•The Arts: Drawing- 1 non-video, 22 videos
•The Arts: Creation- 11 videos (only paper needed as supply)
•The Arts: Let's Sing- 12 videos
•Discovery: Let's Learn- 24 videos
•Social Emotion: Mindfulness- 10 videos
•Indoor Recess- 11 videos
•Favorite Books: 71 videos (Hundreds of teachers were polled on Instagram--these are their top books to read aloud to their kids :) Hopefully, your kids will love them too! -
IMPORTANT:
Only available via GOOGLE SLIDES
All videos have been previewed and set to start/end times to trim unnecessary parts.
YOU MUST HAVE ACCESS TO YOUTUBE to use the video links.
All activities within the categories have been ordered by DURATION. You can easily see the length of each video (marked on slide), and they are ordered from quickest to longest.
There are movable CHECK MARKS that you can place on top of the brain break once you use it with your class to keep track.
Disclaimer: The videos included in this document are links from YouTube. The videos included are LINKED and therefore still give all credit and views to the original creator of each video. They are not embedded and therefore NOT taking anything away from original creators- the original artistS ARE still getting the views and exposure since they are linked and watched on YouTube. The videos themselves have been reviewed and only contain child-appropriate material. Any ads, banners, and/or videos that play if you click out of this slideshow are NOT controlled by the person posting or the creator of this document. All videos should be watched with adult supervision. Thank you!
_______________________________________
You may also like…
→ Early Finishers Fun Work Packet
_______________________________________
Connect With Me
Thompson's Teachings on Instagram
___________________________________
Copyright © Thompson's Teachings
Permission to copy for single classroom use only.
Please purchase additional licenses if you intend to share this product.
Report this resource to TPT