Building Student Relationships Bundle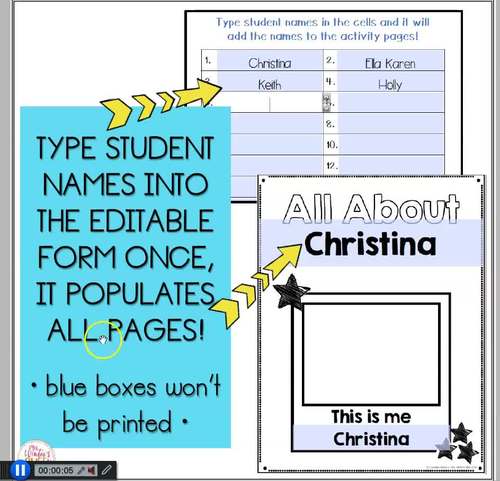 ;
Products in this Bundle (2)
Description
Building strong relationships with our students is key to letting them know that they're valued members of the learning community in the classroom and school.
Research has shown that positive teacher-student relationships increases students' academic efforts and a higher self confidence in academic ability, both which contribute to a higher overall achievement in school!
❤ Use these 2 resources as a way to foster positive relationships with you and encourage positive relationships with classmates. ❤
★★★ MORNING GREETING CHOICES ★★★
Use these morning greeting choices to build relationships and set a positive tone for students at the beginning of each day! Hang the morning greeting signs so students can choose a morning greeting before entering the classroom or make a choice while greeting classmates during morning meeting.
Included in this resource are several options:
Printable choice posters (color and black & white)
Circular greeting choices to hang with magnets or together with ribbon
Square choices to cut out and make a choice board or put on a ring to hang
How to Greet a Friend poster and student printable (4 choices)
A slide to project at classroom meeting area
MORNING GREETINGS blog post to see the Greetings in action!
★★★ ALL ABOUT ME PERSONALIZED BOOK★★★
These all about me printables are EDITABLE using an autofill template! This personalized all about me book is a fun way to get to know your students at the beginning of the year or as a star of the week project.
Save HOURS of time by simply typing students' names into the worksheet and printing the desired ALL ABOUT ME pages out! Check out the video in the preview to see how easy it is to create PERSONALIZED All About Me books!
- - - - - - - - - - - - - - - - - - - - - - - - - - - - - - - - - - - - - - - - - - - - - - - - - - - - - - - - - - - - - - - - - - -
Be the first to know about my new discounts, freebies and product launches:
• Look for the ★GREEN STAR★ next to my store logo and click it to become a follower. You will now receive email updates about this store. ☺
Enjoy! ~ Christina
Report this resource to TPT