Busy Book Fall Learning Binder Preschool Age 4 | EDITABLE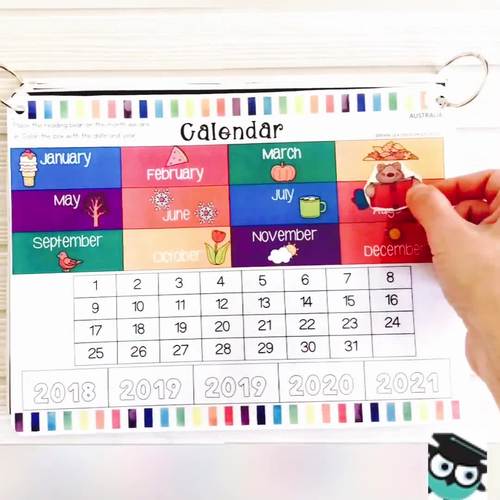 ;
70+ CUSTOM MADE MATS + MATCHING PIECES
Description
This fall / autumn back to school themed learning binder includes activities to suit 4 and 5 year olds. They will develop cognitive, fine motor, critical thinking skills and more. I made these books to help preschool kids practice their skills and 'learn while they play'. Most of the activities in the binder are based on play. They will get to use materials such as magnetic letters, play dough, string (for threading), number cards and much more! This binder is perfect for long road trips, long haul flights, in home or preschool use. Use and re-use this binder countless times! You can also come back to purchase more insert pages (with different themes if you like - coming soon to TPT). Some of the pages in the binder include Montessori inspired activities with real life pictures.
IMPORTANT:
This printable binder is now editable and includes over 80 printable mats to choose from. Please open the PDF in Adobe Reader DC to be able to add your own text / names.
This fall / back to school themed book includes activities to support learning all about back to school, woodland animals, fall, pumpkins, squirrels and more. Autumn or fall themed insert mats will be added each year so pick and choose the ones you would like to use!
This binder includes plenty of hands-on materials to help engage your preschoolers in essential skills for their age. Help your preschoolers learn skills on the go with these fun busy books! These books will never expire. Just purchase more insert mats with different themes (covering a range of skills) to add to the binder!
What's included in the 4-5 Year Old Book:
- 80+ Activity Mats (NEW mats will be added monthly so depending on the date of your purchase, you may receive mats that aren't shown in the preview but do cover the same skills.)
- Personalised Name and Age Activity Pages
- Personalised Full Color Front Cover
- Instructions on how to put it together
What you will need to put this binder together:
- Laminator
- Lamination pockets
- Printer
- 2 or 3 Ring clips (35mm minimum)
- Dry Erase Marker
- Felt Eraser
- Zip Lock Bag or Pencil case to attach to the binder.
IDENTIFY BASIC COLOURS
CALENDAR VIEW (IDENTIFY MONTH OF THE YEAR)
WEEKDAY MAT (IDENTIFY DAYS OF THE WEEK)
COUNT TO TEN (1-10 PICTURE PUZZLES)
COUNT TO TWENTY (1-20 PICTURE PUZZLES)
SAY THE ALPHABET (IDENTIFY A-Z LETTERS)
MATCH THE ALPHABET (MATCH IDENTICAL UPPERCASE LETTERS)
SORT OBJECTS BY SHAPE OR COLOUR
IDENTIFY BASIC SHAPES
MATCH IDENTICAL OBJECTS
COMPLETE SIMPLE PUZZLES (1-20 NUMBER PUZZLES)
BEGIN TO COUNT OBJECTS TO TEN
BEGIN ASSOCIATE NUMBER DIGITS TO OBJECTS
FINE MOTOR PENCIL GRIP TRACING
FINE MOTOR COLOURING INSIDE LETTERS OR OBJECTS
IDENTIFY FEELINGS AND EMOTIONS DOUGH MAT
IDENTIFY AGE + NAME
TELLING TIME (IDENTIFY NUMBERS ON A CLOCK)
BEGIN TO UNDERSTAND TERMS TODAY, TOMORROW AND YESTERDAY
IDENTIFY THE OBJECT THAT IS DIFFERENT
COMPLETE 3 or 4 PIECE PICTURE PUZZLES
TODAY I FEEL (EMOTIONS MAT) EASY VERSION
NAME LETTER MAZE (COLOUR INSIDE CIRCLES TO SOLVE THE MAZE)
ABC PUZZLES A-F, G-O, and P-Z
COLOUR OBJECT MATCHING
NAME SPELLING ACTIVITY MAT
TIC TAC TOE GAME MAT (THEME BASED)
THEME BASED 'ROLLING BALLS' DOUGH MAT
THEME BASED 'ROLLING SNAKES' DOUGH MAT
ALPHABET DOUGH MAT (NAME LETTERS)
SHAPE DOUGH MAT (BUILD SHAPES)
Many more added monthly by season.
If you have any questions at all, please e-mail me and I will be sure to respond within 24 hours!
Yara
Total Pages
70+ CUSTOM MADE MATS + MATCHING PIECES
Report this resource to TPT