CRAFT BUNDLE 4 | LOW PREP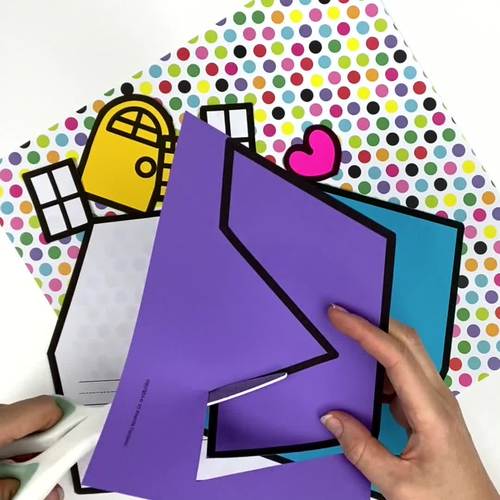 ;
What educators are saying
We had a lot of fun with these crafts! I loved being able to coordinate them to supplement different texts that we were reading. Thanks so much for such a wonderful resources!!
I love your products, they are always easy to print and plan. I bought the bundle and will be using the back to school one soon :)
Products in this Bundle (5)
Also included in
A mega pack bundle of all my crafts/bulletin board packs. This pack includes all of my crafts already in my store and will include any crafts (if any) are made in the future. This is not necessarily a growing bundle. The price now is the discount of what is inside. If a resource is added in the futu

Price $127.20

Original Price $241.00

Save $113.80
Report this resource to TPT
Standards
to see state-specific standards (only available in the US).
Represent addition and subtraction with objects, fingers, mental images, drawings, sounds (e.g., claps), acting out situations, verbal explanations, expressions, or equations.
Fluently add and subtract within 5.
Add and subtract within 20, demonstrating fluency for addition and subtraction within 10. Use strategies such as counting on; making ten (e.g., 8 + 6 = 8 + 2 + 4 = 10 + 4 = 14); decomposing a number leading to a ten (e.g., 13 - 4 = 13 - 3 - 1 = 10 - 1 = 9); using the relationship between addition and subtraction (e.g., knowing that 8 + 4 = 12, one knows 12 - 8 = 4); and creating equivalent but easier or known sums (e.g., adding 6 + 7 by creating the known equivalent 6 + 6 + 1 = 12 + 1 = 13).
Fluently add and subtract within 20 using mental strategies. By end of Grade 2, know from memory all sums of two one-digit numbers.
Write opinion pieces in which they introduce the topic or name the book they are writing about, state an opinion, supply a reason for the opinion, and provide some sense of closure.