CTE Culinary Arts Curriculum Bundle of Lesson Plans for FCS - Foods - FACS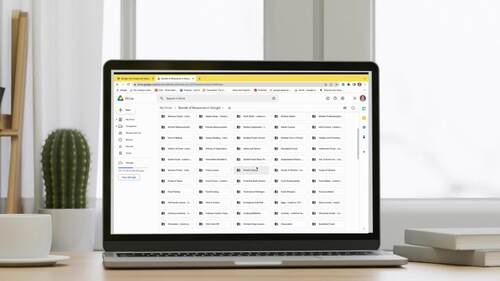 ;
Zip

Google Apps™
100+ this is a growing bundle
Includes Google Apps™
This bundle contains one or more resources with Google apps (e.g. docs, slides, etc.).
Easel Activities Included
Some resources in this bundle include ready-to-use interactive activities that students can complete on any device. 
Easel by TPT is free to use!
Learn more
.
What educators are saying
So many wonderful resources in this bundle! I used many throughout this school year and can't wait to implement more in years to come! This had made life so much easier, thank you!
Lots of great activities in this bundle, this is my first year teaching this course so these activities have really helped me add to my course. Thanks!
Products in this Bundle (139)
showing 1-5 of 139 products
Bonus
List of Resources by Topic in Google
Description
This high school and upper middle school CTE Culinary Arts lesson plan bundle of over 100 lessons and activities will have you planned for a semester or year-long course in Culinary Arts or a Family and Consumer Science foods course. Each lesson and activity is no-prep to you and is easily assigned to your students. As a Growing Bundle, we add the newest Culinary Arts lessons and activities at no extra cost to you! Just check your email for updates on new resources.
What's Included in this Culinary Arts Lesson Plan Bundle?
Over 100 culinary arts-related lessons, activities, bell ringers, projects, and more.
They are based on Culinary Arts 1 and 2 standards and curriculum, we also use Prostart to help us focus the lessons. Included in the bundle is a Culinary Arts pacing guide to help you organize your course. There is also a Lesson Plan Template, A Google Doc of lessons by topic, and a Scope and Sequences.
This is an "evolving bundle:" Improvements and additional resources will be added each year. Any updates can be downloaded for FREE by visiting the "My Purchases" page.
Important: This bundle does not include assessments as each course in each state may be different.
⭐ When you purchase this culinary arts bundle, please take a look at the PDF titled "Buyers' Scope and Sequence" to help you organize the material. The links take you to the resources in Google.
⭐Culinary Arts Curriculum Topics Included:
Kitchen Math lesson
Nutrition activities
Kitchen Safety
Food Allergies lesson and Activity
Hand Washing Lesson and Activity
Food Safety Lesson and Activities
Culinary Careers Lesson, Matching, and Project
Famous Chef Projects
Kitchen Professionalism
Parts of a Recipe
Kitchen Equipment
Kitchen Math Drag and Drop Activity
Kitchen Measurement Digital Escape Room
Agriculture History Lesson and Activity
Food Sustainability Lesson and Activity
History of Food Reading and Lesson
Sub Plans on Eggs
Knife Skills Lessons
Mise en Place Lesson and Poster
Chocolate Lesson
Sandwiches Presentation
Bread Lesson and Activity
Breading and Battering
Culinary Arts Vocabulary Posters
Unit Plan Template for Culinary Arts
Honey Lesson
Hot dogs lesson and Worksheet
Pizza Worksheet and Questions
Chili cook-off project
Recipe activity
Recipes for labs
Salads and Dressings
Culinary Bell Ringer Journal
Baking and Pastry Arts Bell Ringer Journal
Sous Vide lesson
Melting Chocolate for Valentine's Day Treats Worksheet
More!
Global Foods lessons included:

Spain
Italy
France
Asia
Africa
Ukraine
South America
Native American
American Regional Cuisine
Mexico
Germany
Norway
Greece
Seasonal and Holiday Culinary Arts Lessons Included:

Spring Foods Lesson
Holiday Foods and Christmas Cookies Lesson
Halloween Foods Lesson
Thanksgiving Foods Lesson
Summer Foods Lesson
Valentine's Day
Meats and Protein Lessons including:

Fish and Shellfish and Labeling Activity
Dairy Lesson and Project
Beef and Meat Cuts and Webquest
Poultry Lesson and Webquest
Pork Lesson, Questions, and Project
Additional Resources that Will Help you Teach:

Culinary Choice board for early finishers
Emergency sub plans in Google
Video worksheet for any cooking show
Bell ringers for Food Science and Culinary
Your students will enjoy these lessons as they are colorful, and engaging and include questions and other activities to check for understanding as well as projects and notes. These are also a great option for sub plans as well as observations because many are no-prep and easy to assign.
What teachers are saying about this High School Culinary Arts Curriculum Bundle:
⭐⭐⭐⭐⭐"Love, love, love this resource!! It has a great variety of activities in each unit. It was a HUGE help for my first year of teaching culinary!" -Ashley
⭐⭐⭐⭐⭐"Lots of great activities in this bundle, this is my first year teaching this course so these activities have really helped me add to my course. Thanks!"
⭐ Let's Connect:
Email List Get FREE Culinary Posters
Get TPT credit to use on future purchases:
• Go to your My Purchases page (log in first). Click on the Provide Feedback button to leave a rating and a short comment. You'll earn TPT credits, which you can redeem on future purchases!
Copyright ©twinsandteaching
All rights reserved by author
Permission to copy for single classroom use only
Keywords: family and consumer science lessons, culinary arts, Prostart, home economics, homeschool culinary, family consumer science
Total Pages
100+ this is a growing bundle
Teaching Duration
Lifelong tool
Report this resource to TPT