CVC BUNDLE ~ Word Families ~ Short vowels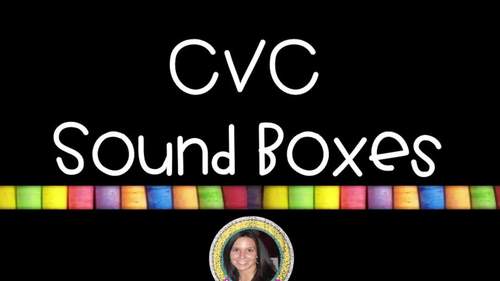 ;
Products in this Bundle (17)
showing 1-5 of 17 products
Also included in
Setting up a kindergarten classroom can be an exciting, yet daunting task.  It's important to think about your physical space as well as your must-have resources.  As seen in my blog post, Basics of a Kindergarten Classroom, these are the items you will need to throughout the school year. If you re

Price $134.41

Original Price $234.41

Save $100.00
Description
This 425 page printable packet has everything you need to teach and assess 17 CVC word families, including _ad, _ag, _at, _ap, _an, _ig, _ill, _ip, _in, _it, _og, _op, _ot, _et, _en, _un, and _ug.
See more about these CVC resources on my blog, HERE
*************************************************************************
Word Families focus on CVC words to build early reading strategies: decoding word patterns, phonemic awareness, onsets and rimes, blending sounds, and sight words. Best for kindergarten and 1st grade, these resources can be used in whole group instruction, centers, small group/guided reading, morning work, and/or
homework. There are 5 focus words for each word family, as well as exposure to additional words.
*************************************************************************
.
FOR EACH WORD FAMILY, YOU WILL GET:
1.) Directions for each activity.
2.) Colored Illustrated Word Card Poster: hang on a focus wall as you introduce the word family.
3.) My Family Word Book - a B/W 7pg. emergent reader.
4.) Picture Card and Word Match Activity - Colored cards for center: match picture cards to word cards. Color coded for self-checking.
5.) My __ Family Word House - B/W worksheet for students to record list of words, take home for weekly review, or keep in a CVC growing folder at school for reference.
6.) Build a Word - B/W worksheet. Cut and paste letter tiles to build 3 word family words. Draw a picture of one word family words, and a peer/teacher guesses the word.
7.) Sound Boxes - B/W worksheet to say the picture word, tap the sounds, and write/stamp the letters.
8.) Sound Boxes Intervention - B/W worksheet to say and tap out the sounds. Students TRACE the letters to make word.
9.) Write the Word - B/W worksheet: students write words to match the pictures given.
10.) Write and Illustrate - B/W worksheet for those who may need an extra challenge. Writing a word, use it in a sentence, and illustrate to match the sentence.
11.) Writing Assessment - B/W assessment for students to write the words independently to match the words. Score at bottom, and space for notes.
12.) Reading Assessment - B/W assessment for students to read the word in the box independently. Score at bottom, and space for notes.
13.) Word Family Match-Up - B/W worksheet - students read the words, then draw a line to match it with the same word on the right.
**************************************************************************
Let's connect:
Answer Key
Does not apply
Report this resource to TPT
Standards
to see state-specific standards (only available in the US).
Recognize that spoken words are represented in written language by specific sequences of letters.
Recognize and name all upper- and lowercase letters of the alphabet.
Blend and segment onsets and rimes of single-syllable spoken words.
Isolate and pronounce the initial, medial vowel, and final sounds (phonemes) in three-phoneme (consonant-vowel-consonant, or CVC) words. (This does not include CVCs ending with /l/, /r/, or /x/.)
Know and apply grade-level phonics and word analysis skills in decoding words.