CVC Words Bundle {Phoneme Segmentation}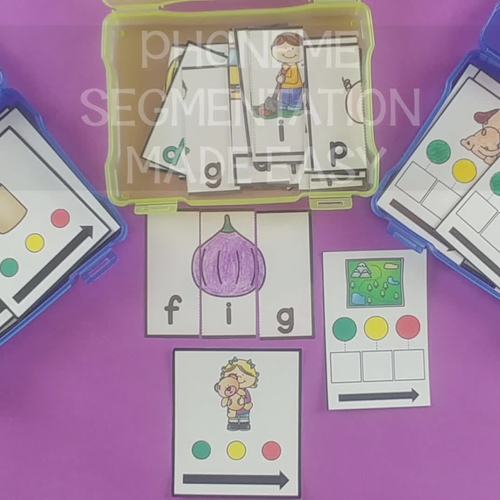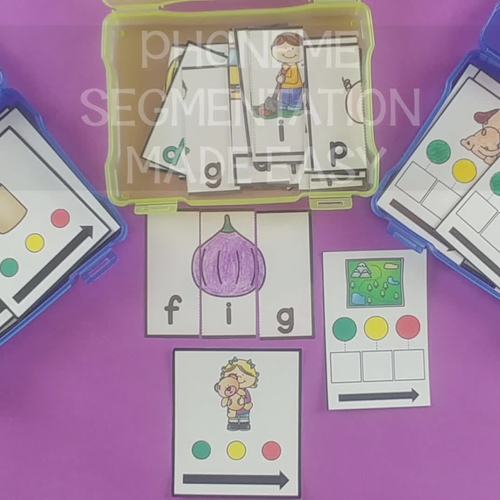 Created By
One Sharp Bunch by Ashley Sharp
Description
Save 25% off the total cost and help build phonemic awareness with this CVC Words Bundle! Oftentimes, students have difficulty orally "stretching out" CVC words. I have found that using color coded CVC word cards help students identify the beginning, middle, and ending sounds; therefore, making it easier for students to segment each CVC word. Being able to easily segment words and blend sounds is crucial for successful decoding! Plus, the color coding helps with directionality!
Phoneme segmentation is the process of breaking a word apart into its individual sounds. It is the opposite of blending sounds together to form a word. However, the two often go hand-in-hand. Phoneme segmentation helps build phonemic awareness and is one of the first steps in the reading process.
In this bundle, you will find my...
CVC Sliders
set containing 110 CVC slider picture cards, 110 CVC slider word cards with picture support, and 150 CVC slider word cards without picture support.
CVC Boxers
set containing 110 CVC boxer picture cards.
CVC Puzzles
set containing 107 CVC puzzle cards.
Thank you for visiting my store! If you purchase this product, please remember to leave feedback so you can earn your free TpT credits, which are redeemable on future purchases!
Don't forget to follow my store for updates and fun FREEBIES!
Enjoy and happy teaching!
Stay connected! Visit my blog, Facebook page, and Instagram account!
One Sharp Bunch
Facebook Page
Instagram
Report this Resource to TpT