Camping theme river fishing colors, for gross motor and problem solving skills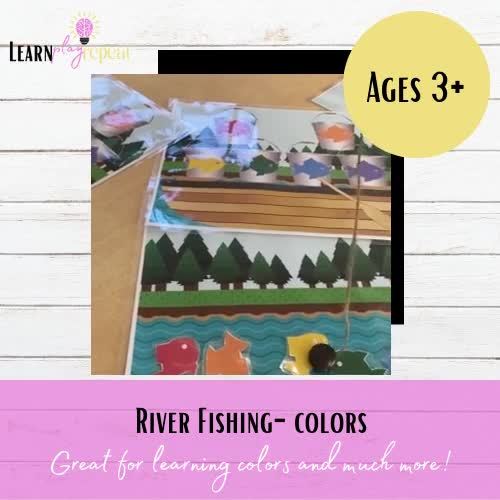 ;
Description
Let's go camping! Use visual and fine motor skills (and many more) to catch a fish!
Your child will learn to:
Identify primary colors, secondary colors, as well as black, brown, grey, white (cream so the image is shown) and pink
Enhance fine motor and visual skills
Enhance patience, persistence and focus
Use problem solving skills
Work independently
What's included:
5 blank river pages
5 boat and bucket pages, one is blank so you can create your own color combination
Link page for the materials I used
Assorted colors fish page
⭐️Print, cut and laminate pieces
⭐️Assemble your fishing pole and magnet pieces
⭐️Lower your fishing pole to catch a fish, and then release them into the correct bucket
⭐️See preview and video for more details
>>>>>>>>>>>>>>>>>>>Take a closer look in the preview<<<<<<<<<<<<<<<<<<
Hip Hip Hooray for more camping:
Keep in touch!
More colors:
More Shapes:
More Numeracy:
More Literacy:
More Tracing:
Have you tried?
Let's get digital! Boom Cards™ decks <3
Thank you for the support!
-learnplayrepeat
Report this resource to TPT