Cancer: Uncontrolled Cell Division - Biology PowerPoint Lesson and Notes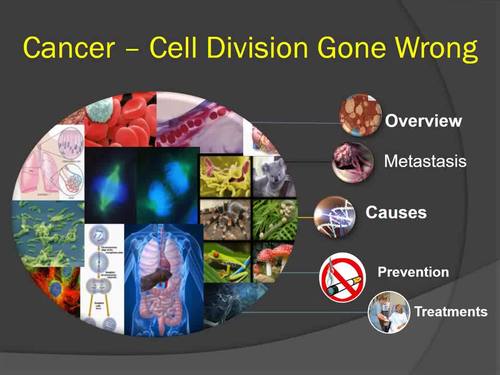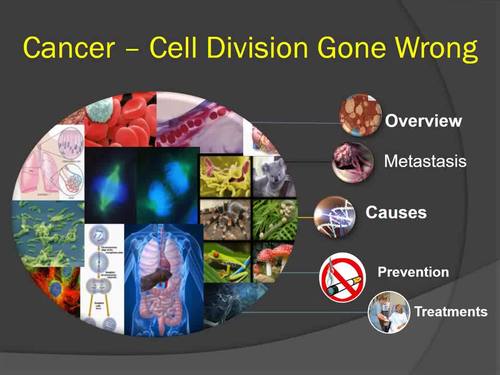 Created By
Teach With Fergy
Format
Zip
 (
9 MB
|
31 slides for each version + student lesson overview
)
Product Description
Everything you need to introduce or review Cancer - unregulated cell division is right here including the lesson (student and teacher versions) and a student lesson handout. The Power Point is interactive and engaging with YouTube videos hyperlinked directly onto the slides. No more searching for videos, just click on the slide and it will take you directly to them.
Included in the lesson package is:
- The teacher version of the power point
- The student version of the power point
- Student lesson handout
- Hyperlinked videos
★★★★★★★★★★★★★★★★★★★★★★★★★★★★★★★★★★★★★★★★★★★★★★
If you're doing a unit on health or biology, you might also be interested in these related products on smoking and cancer.
• The Dangers of Smoking Reading
• The Dangers of Smoking - PowerPoint Inquiry Lesson
• Cancer: Cell Division Gone Wrong Volume I - 7 Engaging Lab Station Activities
• Cancer - Scientific Reading Comprehension Article – Grades 5-7
• Cancer - A Science Reading Comprehension Article- Grade 8 and above
• Cancer: Uncontrolled Cell Division - Biology PowerPoint Lesson and Notes
★★★★★★★★★★★★★★★★★★★★★★★★★★★★★★★★★★★★★★★★★★★★★★
In order, the lesson covers:
- Overview of cancer
- Overview Metastasis
- Causes
- Risk Factors
- Specific types of cancers
- Cancer Prevention
- Diagnostic tests for cancer
- treating cancer
***********This activity can also be found bundled at a significant discount in my Cancer - Complete 5E Lesson Bundle. If you'd like to take a look, please CLICK HERE.
***********
Buyer Comments:
- "This had my students so engaged and asking so many questions about cancer. thanks for a great product!"
- "Perfect! This is just what I was looking for."
- "I hope you keep submitting lessons on the systems."
- "I used this ppt when introducing mitosis to students. This ppt had amazing (& gross) pictures! Even students that didn't want to be engaged couldn't look away...Perfect for helping students understand the relevance of mitosis in their lives."
- "This was great for my students who are visual learners. Really helped them gain an understanding of the concept!"
- "Thank you! What a time saver. My students wanted to know more about Cancer although not in our curriculum. This saved me so much time."
- "Money well spent..."
- "Great product! Students liked having a visual to concept...Thank you!"
- "Great pictures. Helps the students realize how real cancer is."
----------------------------------------------------------------------------------------------
**Please note that the entire unit including 9 Power Points and 251 Slides can be purchased from my store for less than the price of 5 lessons! HERE
The student version of the power point contains multiple blanks that need to be filled in throughout the lesson. These blanks are conveniently underlined and bolded on the teacher copy. I have found this to be the most effective means of keeping my students engaged and active without having them write everything out. This also leaves more time for discussion and activities.
Buyer Comment: "This is a very well done easy to follow power point presentation on cancer. The slides are engaging and the information is given in an easy to understand way. This has been very helpful."
If this lesson has helped and you would like download the entire Biology unit at a steep discount please click on the link below.
Biology Unit - Cells and Body Systems - Full Lessons - 9 Power Points, 251 Slides
The individual Biology Lessons can be accessed below.
The Importance of Cell Division
Cancer: Uncontrolled Cell Division
I also have a range of assignments and lessons/units from other grade levels at my store.Teach With Fergy - Please come, have a look around and don't forget to follow if you like what you see.
Also, please visit my blog Teach With Fergy for my thoughts on teaching, learning and everything in between.
Total Pages
31 slides for each version + student lesson overview
Report this Resource to TpT