Cells Trivia Board Game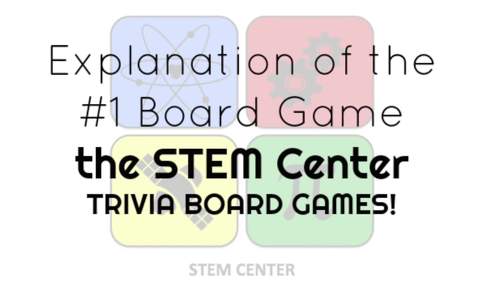 ;
Also included in
Life Science Entire Year Bundle NGSS Aligned!We all agree the best part of being a teacher is teaching. Wouldn't it be great to spend more time teaching and less time creating lessons? This Life Science bundle will save you so much time, and give you the opportunity to focus on what you love! We h

Price $82.80

Original Price $183.80

Save $101.00

This is a growing bundle of the STEM Center's Cells Games! You may purchase this collection now for the current price, and we will update the bundle with any new Cells games later. When the product is updated, you are notified! - Enjoy!YOU MAY ALSO BE INTERESTED IN: Physical Sciences BundleLife Scie

Price $15.80

Original Price $20.40

Save $4.60
Description
Cells Trivia Board Game
Trivia Trivia Board Game:
This board game focuses on the science surrounding:
* cells
* tissue
* Hooke
* cell membrane
* DNA
* Organelles
* cytoplasm
* nucleus
* prokaryotic
* eukaryotic
* cell wall
* ribosomes
* endoplasmic reticulum
* mitochondria
* chloroplast
* golgi complex
* vacuoles
* lysosomes
* Osmosis
* Diffusion
* Passive Transport
* Active Transport
* endocytosis
* photosynthesis
* fermentation
* chromosomes
* binary fission
* red blood cells
* white blood cell
* cellular respiration
* chromatids
* mitosis
* prophase
* cytokinesis
* the scientific method
The game is designed for groups of three students at each station. Simply print the game cards and game board. The students read off the cards and after a correct response, the player moves their paper clip until reaching the finish line. This is a great way to reinforce vocabulary and review before exams. Have fun and enjoy!
YOU MAY BE INTERESTED IN:
Connect with the STEM Center©
Be sure to follow my TpT store by clicking on the Green 'Follow Me' Star next to the STEM Center © icon to receive notifications of new products and upcoming sales.
BLOG for more great activities and freebies.
Follow me on Twitter
Great info and freebies on Facebook
See all our products on Pinterest
Copyright © The STEM Center. All rights reserved by author. This product is to be used by the original downloader only. Copying for more than one teacher, classroom, department, school, or school system is prohibited. This product may not be distributed or displayed digitally for public view. Failure to comply is a copyright infringement and a violation of the Digital Millennium Copyright Act (DMCA). Clipart and elements found in this PDF are copyrighted and cannot be extracted and used outside of this file without permission or license. Intended for classroom and personal use ONLY.
Report this resource to TPT