Character Education with Science Lessons - Turning Students into Fruit Pots!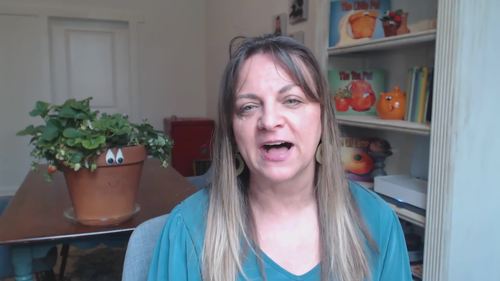 ;
Description
Finally, a character education curriculum that works!
This resource includes character education lesson plans AND character education activities!
After working a lifetime as a classroom teacher and school administrator, I have seen my share of character education programs. I have been asked, "What is character education?" and "What are the best character education traits to use?" What I learned over the years, is that you cannot simply teach good character.
Good character is something that grows.
Therefore, I have created this resource so you can cultivate good character in your students.
You can read about my experience in this blog.
This resource contains 61 pages of lesson plans, classroom posters, activities, and goal diagrams.
Take your students on the journey that Little Pot goes through to discover its purpose. The vessel discovers that its purpose is to grow fruit for the potter. As they follow the journey that Little Pot goes on to grow fruit, they will mirror each step with something they can do to cultivate their own fruit (or good character).
Students will become fruit pots when they allow their creator to grow fruit through them. This fruit is known as the Fruit of the Spirit. That fruit combines the character education traits of ...
Love,
Joy,
Peace,
Patience,
Kindness,
Goodness,
Faithfulness,
and
Self-Control.
As you teach the science of how strawberries grow, you will be able to gracefully present biblical truths that are involved in growing the fruit of the Spirit.

Let's Connect
Teaching Duration
Lifelong tool
Report this resource to TPT
Standards
to see state-specific standards (only available in the US).
By the end of the year, read and comprehend informational texts, including history/social studies, science, and technical texts, at the high end of the grades 2–3 text complexity band independently and proficiently.
Refer to details and examples in a text when explaining what the text says explicitly and when drawing inferences from the text.
By the end of year, read and comprehend informational texts, including history/social studies, science, and technical texts, in the grades 4–5 text complexity band proficiently, with scaffolding as needed at the high end of the range.
Determine or clarify the meaning of unknown and multiple-meaning words and phrases by using context clues, analyzing meaningful word parts, and consulting general and specialized reference materials, as appropriate.
Demonstrate understanding of figurative language, word relationships, and nuances in word meanings.