Chicken Dance Music Games: Cup Passing Game: Rhythm Stick Lesson: Dance Lesson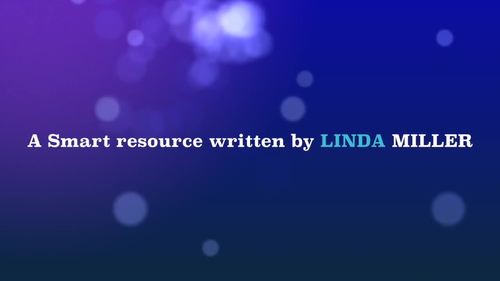 ;
31 slide Powerpoint, Audio file included in ppt
What educators are saying
I love all of your resources! You make it so fun and engaging! Thanks for making this resource! So much fun to do with the Chicken dance!!!
I used this to review form with my students during distance learning. I loved all the extra information included in the slide show and the rhythm challenges!
Also included in
Ready for FUN and LAUGHS with your students?!!! Dance up a storm with:01. HOKEY POKEY • Song history / trivia • Dance Moves with video support • Tempo Activities • Listening Activity – Instrument identification • Rhythm Stick Play-Along (Easy & Challenging) • Recorder Play-Along • Play-Along a

Price $30.00

Original Price $43.68

Save $13.68
Description
What's more fun than learning how to do the Chicken Dance??!!! Chicken Dance Music Games also includes cup passing game rhythm activities and rhythm stick lessons for your music class! Learn Chicken Dance trivia, all about the accordian and of the how to do the Chicken Dance! These no-prep powerpoint music activity lessons are a great way to practice reading rhythm flash cards in your elementary music or band lesson! An excellent way to improve rhythm reading and coordination. This product is perfect if you're looking for fun activities before spring break, or any other special days throughout the year! The group cup passing game and rhythm stick play alongs are fantastic icebreaker back to school activities as well. Seeing as it's about chicks, it's something that would work great for your spring music lesson ! The Cup Passing Games and rhythm stick lessons work well as a group activity or a quick sub plan. Add it to your sub tub or set up as a music center. This product is perfect for small group work or large class engagement and will reinforce musical skills needed for note reading, singing and performing music, as well as completing assignments or worksheets.
History and interesting facts about the Chicken Dance
Dance move instructions with demo video
Listening Activities - form, staccato/legato, keeping the beat, and all about the accordian
Rhythm play along (3 levels of difficulty) and demo video links
Chicken Dance Cup Passing Powerpoint Games with video demo links
Audio file included in the powerpoint
♫ General Music Classes for Grades K-8 students
♫ Band Class Fun
♫ Music Specialists
♫ Perfect for the Substitute/Supply Teacher
♫ Piano and Studio Teachers
♫ Homeschool
♫ Teachers with Minimal Music Background

SALES & FREEBIES
Click HERE to be the first to see new products and FREEBIES and learn about upcoming sales!
♫ FREEBIES
First Day of Music Photo Signs
SMART THEORY NOTE NAME POSTERS
LINES ON THE STAFF Music Theory FREEBIE with Video and Reproducible
BAG Recorder Fingering Boom Cards for Google Classroom TM
Winter Treble Clef Staff Paper FREEBIE
Groundhog Day Color by Rhythm Symbols FREEBIE
Rhythm Symbol Anchor Chart FREEBIE
♫ OTHER POP PLAY-ALONG SONGS YOU MIGHT LIKE:
The Chicken Dance Cup Games, rhythm play-alongs & more!
The Hokey Pokey (Rhythm Sticks, Recorder Play-along, Tempo Terms)
♫ SPRING PRODUCTS YOU MIGHT LIKE:
Presto Party Music Powerpoint Games BUNDLE (Treble Clef, Dyamics, Rhythm Symbols)
March Mad Minutes - Treble Clef Notes
Chicken Dance Cup Games and Rhythm Sticks
Spring Rhythm Symbol Worksheets
Spring Rhythm Flashcard Videos
Spring Printable Rhythm Flashcards
Spring 4 in a Row (Connect 4) Note Game
Soccer Symbols Note Value Counting Beats Game
Spring Jive With a Gif Brain Breaks
♫ RHYTHM WORKSHEETS YOU MIGHT LIKE:
Rhythm Worksheets for the WHOLE YEAR (185 pp)
Winter RHYTHM ASSESSMENT Bundle
Fall Color by Code
St. Patrick's Day Color by Code
Groundhog Day Color by Rhythm Symbols FREEBIE
♫ RHYTHM GAMES YOU MIGHT LIKE:
100th Day of School Counting Beats to 100 Game
Christmas Cup Passing Games BUNDLE
Pop Play Alongs BUNDLE (YMCA, Cha Cha Slide, Chicken Dance, Mexican Hat Dance, The Locomotion, The Hokey Pokey, Limbo Rock)
Presto Party Music Powerpoint Games BUNDLE (Treble Clef, Dynamics, Rhythm Symbols)
♫ SEASONAL RHYTHM BINGO GAME PRINTABLES:
♫ THEORY BUNDLES
MUSIC THEORY MEGA BUNDLE - Videos, reproducibles & assessment. Complete Smart Theory Program!!
THE STAFF MUSIC THEORY BUNDLE - Videos, reproducibles & assessment.
MEASURES and TIME SIGNATURES THEORY BUNDLE - Videos, reproducibles & assessment.
TREBLE and BASS CLEF NOTES THEORY BUNDLE - Videos, reproducibles & assessment.
Note Name Worksheets and Powerpoint Games Bundle
Music Clip Cards Bundle (notes, rhythm symbols, tempo, dynamics)
MUSIC THEORY ACTIVITY BOOK - compiled reproducible activity pages in pdf format
Want to get Free store Credits? Go to "MY PURCHASES" and click on "PROVIDE FEEDBACK"!
CATEGORIES: - April activities, April music activities, April music centers, April music games, April Music lessons, Back to School, back to school activities, band activities, Band director, Band Games, Band Lessons, beginning band, Beginning band games, choir activities, choir games, Counting beats, cup challenges, cup passing games, cup rhythms, dance lesson plan, elementary music, Elementary music activities, fun activities, fun activities before spring break, fun stuff, icebreaker, icebreaker activities, icebreakers, instrumental music, March activities, March music activities, March music centers, March music games, March Music lessons, middle school band, music activities, Music assessment, music back to school, music band, Music Centers, Music ed, Music Education, music games, music game powerpoints, Music lesson plans K-5, Music Lessons, Music note and rests, Music rhythm activities, music rhythm flashcards, Music rhythm lessons, Music Rhythms, music rhythm activities, Music sub plans, music sub plans for non music sub, Music Symbols, Music symbols for kids, music theory activities, music theory games, musical terms, note value games, Note Values, orchestra activities, Orchestra games, Play along music, powerpoint music activities, powerpoint music games, Reading Music, rhythm activities, Rhythm assessment, rhythm assessment elementary, rhythm assessment for music, rhythm centers, Rhythm Flashcards, Rhythm Game, Rhythm Reading, rhythm stick lessons, rhythm sticks, Rhythm Symbols, Spring Music, Spring music activities, Spring music activities for kids, Spring music for kids, Spring Music games, spring music theory, spring rhythm activities, Sub tub, Substitute Lessons, Teaching Band, Teaching Theory, winter music games, winter music lessons, winter rhythm activities, winter rhythms
Total Pages
31 slide Powerpoint, Audio file included in ppt
Report this resource to TPT